In 1973, the wounds were still fresh at South Sydney after Manly's chequebook frenzy had seen them lose John O'Neill, Ray Branighan and Bob Moses to the northern beaches in the prior two seasons. Especially, considering the former Rabbitohs helped Manly dispose Souths in 1972 of their last premiership before a 43-year drought.
The animosity would only grow within the club, the team and their supporters every time Manly would score a victory over Souths with their newly purchased superstars. One man who especially hated Manly's off field tactics to become champions was George Piggins, the former wharf labourer from Mascot and a bullish hooker.
After tasting defeat to their bitter rivals in round seven at Brookvale Oval, Souths were determined to go blow-for-blow with the premiership favourites in their second encounter at the SCG. But it wouldn't be the score that would be remembered by the 24,693 spectators on that Saturday afternoon in July - they would remember witnessing one of the most brutal, vicious and ill-natured fights that rugby league had ever seen.
The brawl would involve two of the toughest blokes to ever play the game - South Sydney's George Piggins and Manly's English international Malcolm Reilly. An unstoppable force against an immovable object.
Malcolm Reilly had already developed a bad reputation amongst the Souths pack. He knocked Bob McCarthy out cold in 1971 on the SCG soil with a behind-the-play elbow to the head. Reilly had only been in the country for two days and was only 30 seconds into his first game in the Sydney Premiership.
"Reilly pretty much introduced the lethal elbow into football and, boy, he did some damage in the seasons he played," recalls Piggins in his autobiography, Never Say Die.
"He was a very tough player, and a bloody good one. Manly paid a fortune to bring him from England, and he gave them value, despite hobbling on a crook knee for much of the time."
But George was tougher. When the player exodus of the early 70s happened in Redfern, George stayed and became a tenacious and resilient figure both on field and off. Reilly discovered that in 1973.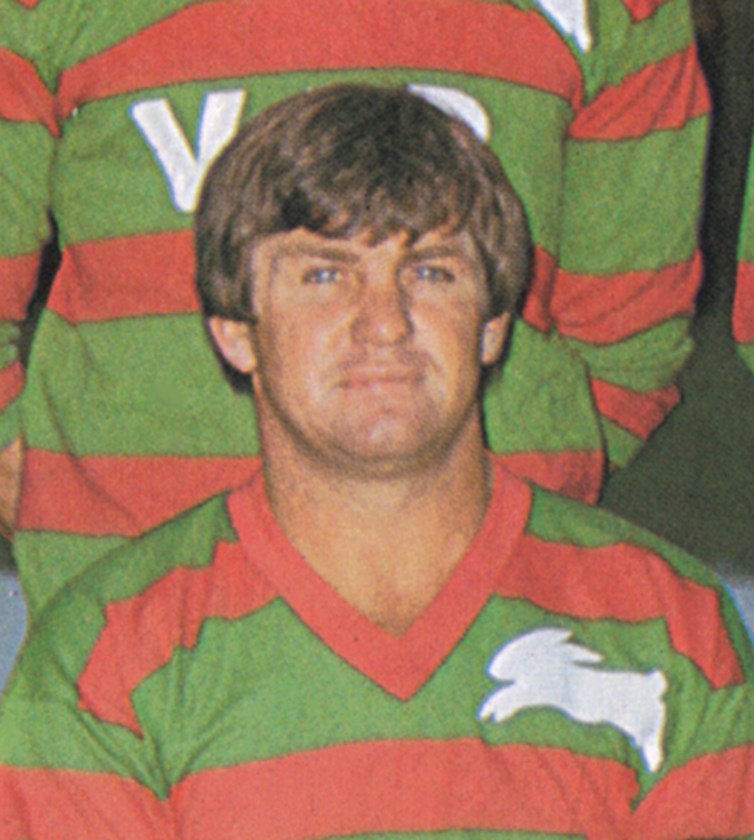 "He was one of the toughest guys that pulled a South Sydney shirt on and I certainly found out that day at the SCG when we clashed. It's a clash that I'm not particularly proud about but he was a formidable player and a great man and still is," recalls Reilly.
"I took the ball in and there was a ruck on, and I knew that George had a hold of my shirt, as it was there. And I was looking around just to see if the referee was looking before I started doing anything and he wasn't and that's it - it just kicked off."
George and Mal had been at it every chance they got on that Saturday afternoon. Reilly was on the receiving end of a Piggins shot in front of the Ladies stand and lashed out with a kick to the Souths hooker's jaw. At one point, Reilly deliberately played-the-ball on top of George, crashing his boot sprigs into George's mouth and ripping flesh from his gums.
Referee Laurie Bruyeres had cautioned them during the match but the tension boiled over in an epic brawl. There was headbutting, punching, wrestling and, in George's words, an eye-gouge that left Malcolm Reilly's eyeball in the Mascot boys hand.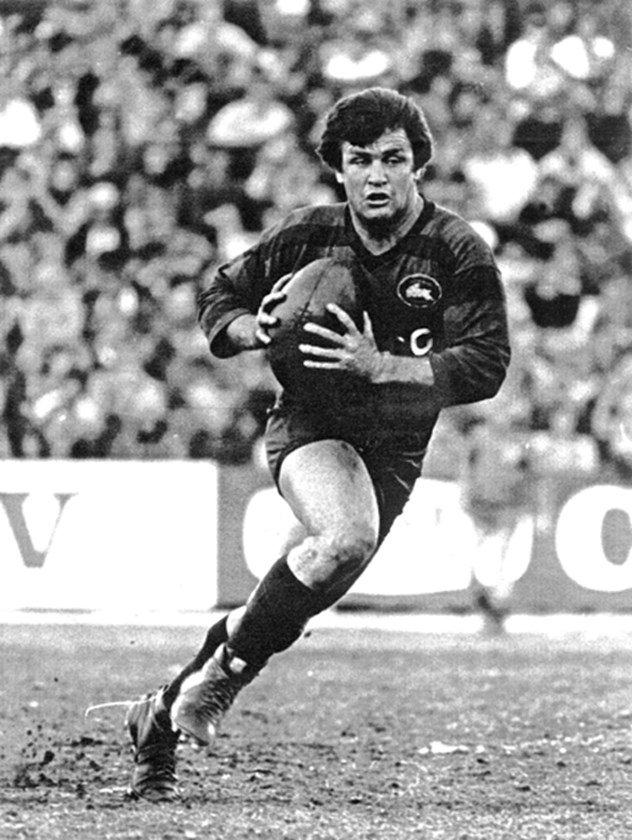 They had both been cautioned before the final, and most brutal, fight took place. RefereeLaurie Bruyeres promptly sent the two off. George wrote in detail about the incident in his 2001 autobiography and provides gruesome detail:
"We grabbed each other and there were a couple of headbutts and punches thrown. Meanwhile the game went on. We had hold of each other at that point and I said to Reilly, "If we carry it on, we'll be off the paddock," recalled George.
"Yeah", he said.
"I relaxed my hold and next thing he let me have it - a big Liverpool Kiss. Then it was really on. I grabbed him and came up hard with my head in close. I had a bit of strength and I was able to fling him to the ground and lob on top of him. I'm trying to give it to him, and he's trying to get me off and get back to his feet. In that sort of situation, I am a street fighter. It's win at all costs.
"Anyhow, it got a lot worse when he shoved a finger in my eye - I don't know whether it was deliberate or not, it could have been accidental. But I saw red.
"Oh, you want to gouge, you b******!" I yelled at him. 
"I went straight for one of his eyes and I'll swear I had it out in my hand. Ray Branighan, an ex-team mate with Souths who had joined Manly, ran in at exactly that moment and pushed me, and Reilly's right eye popped back in."
The match in 1973 at the SCG was filled with skill and ferocity. Souths fullback Eric Simms would kick six from six but suffer a broken wrist that would sit him out for the season. Manly's winger Ken Irvine would dislocate his shoulder during the match and Gary Stevens would receive a write-up, headlined "Gary Strong", about his phenomenal tackling in Rugby League News magazine.
George and Mal, however, were sent straight to judiciary for that infamous fracas. 
"A couple of nights later when Reilly and I fronted the judiciary, his eye was badly inflamed. And my jaw was swollen to buggery. At the NSW Leagues Club in Phillip Street before the hearing, he said to me, "Who did that to you?" wrote George.
"And I said, "You did, you bludger".
"Anyway Reilly asked me if I was going to have a drink. I said, fine, and he bought me a schooner of lemonade. Then we went upstairs and faced the judiciary and were suspended for three weeks. The charge was head butting."