The Hunter-region town of Muswellbrook holds just over 12,000 people which includes a 'Mega Souths Fan' by the name of Tony McTaggart. Despite growing up his whole life in Knights territory, Tony bleeds red and green.
"Growing up as a kid in the 1960s and seeing the likes of Eric Simms, Bob McCarthy and John Sattler achieve what they did; I fell in love with the Club at an early age," McTaggart said.
Along with his pride of being a Member of the Rabbitohs, one of his prized-possessions is his 1934 Rover named "Doc" – a Car collector's dream! This isn't a car you would normally see in your every-day garage, but what stands out the most is its combination of cardinal and myrtle stripes, complimented by the iconic Rabbitohs oval logo on both side doors.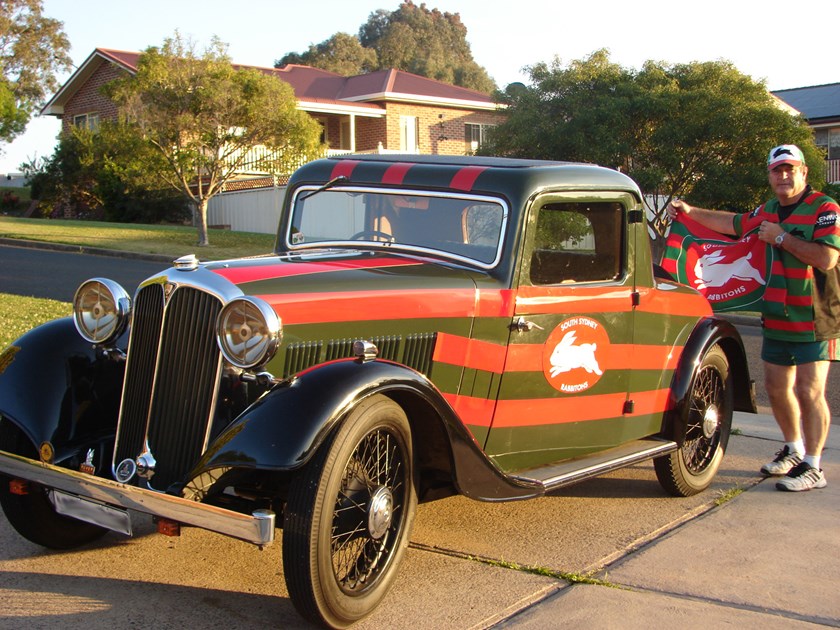 "I've had the car for seven or eight years after a man from Adelaide expressed interest in selling it," McTaggart said.
"He was visiting Muswellbrook and his son's place borders the back of my property.
"He had a yarn over the fence and showed me photos of this car.
"I said: 'That's a nice old car,' and he said that he wanted to sell it.
"I'm not a car-collector, but this I had to have."
When asked why he named the car "Doc", McTaggart replied; "It was once owned and assembled to have a 'Dicki Seat' – they called them 'Doctors' Coupes'. They were the fold out backseats in the boot, which allowed your car to have a few extra passengers."
He confessed he changed the name temporarily when customising his car to sport the South Sydney colours, which was in the week leading up to the 2014 Grand Final.
"During Grand Final week was when I customised the car and changed the name to 'Sam', after Burgess, of course," McTaggart said.
"It was great driving it around the town but because it stood out so much, I got a parking ticket for staying ten or so minutes too long in a limited-hour zone!"
Despite that, nothing could take away the joy Tony felt at the final siren of that game.
"It was the first one (Premiership) I got to see at the game and the atmosphere was euphoric," McTaggart said.
"It was so special in the respect that my sons are South Sydney supporters as well and they were there with me to experience it."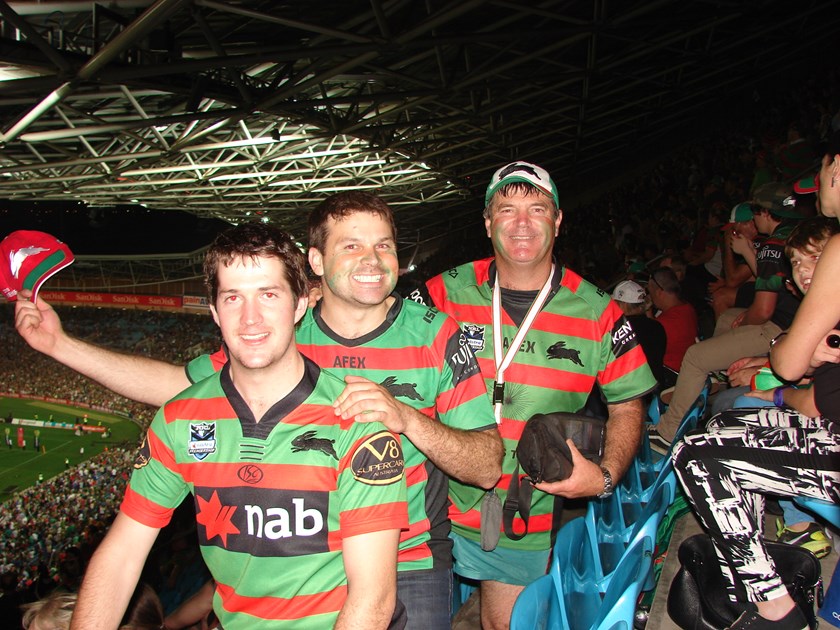 As you would've already guessed, Tony took Doc/Sam out for a joyride during those weeks of Premiership celebrations, straight down the Muswellbrook main drag singing "Glory, Glory to South Sydney."