They say loyalty in sport is a dying art but try telling that to Mudgee resident and lifelong South Sydney Rabbitohs supporter Rochelle McDonald.
Since she first set eyes on the Red and Green, Rochelle has followed the Club ever since. This follows in the footsteps of her father, Peter, who took her to every Souths game no matter how far.
"My first game was Souths verse St George in 1980 at Redfern Oval," Rochelle beamed. 
"I can still remember the day because I can remember the smell of the hot dogs in my mind.
Mudgee resident Rochelle McDonald

"Some of my fondest moments would be back in the 80s where we went to every game in every round no matter where it was, from Canberra up to Newcastle."
"Anywhere the games were played Dad would put us in the car and take us.
"Now I've carried that through with my children. When I had my first baby, my dad gave my child a jersey and that has happen every time since so it's part of the family psyche now."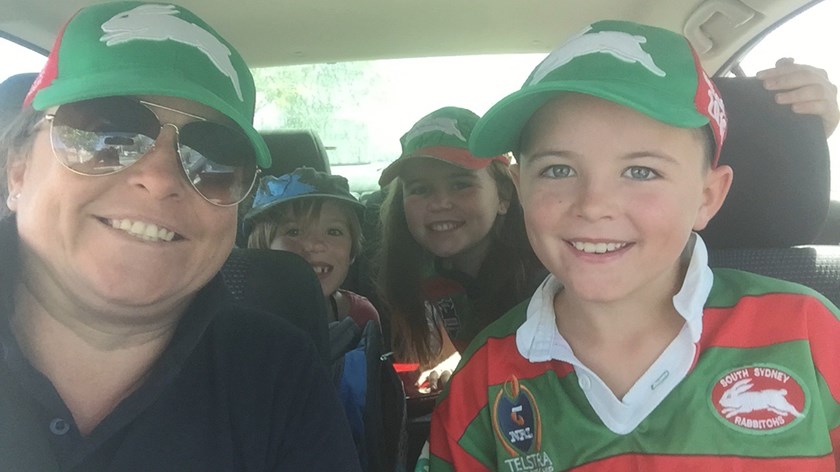 Having a strong connection with South Sydney through her 'old man', who played in Souths Juniors alongside footy legends Bob McCarthy and George Piggins, Rochelle has carried on that legacy with her family.
She has signed up all four of her children to Memberships while also making Membership a dating requirement. 
"My partner is a member now - I made that a rule of dating me," Rochelle laughed. 
Rochelle has cherished every moment of being a Souths supporter but it came as no surprise as to what her favourite moment in a Cardinal and Myrtle jumper is.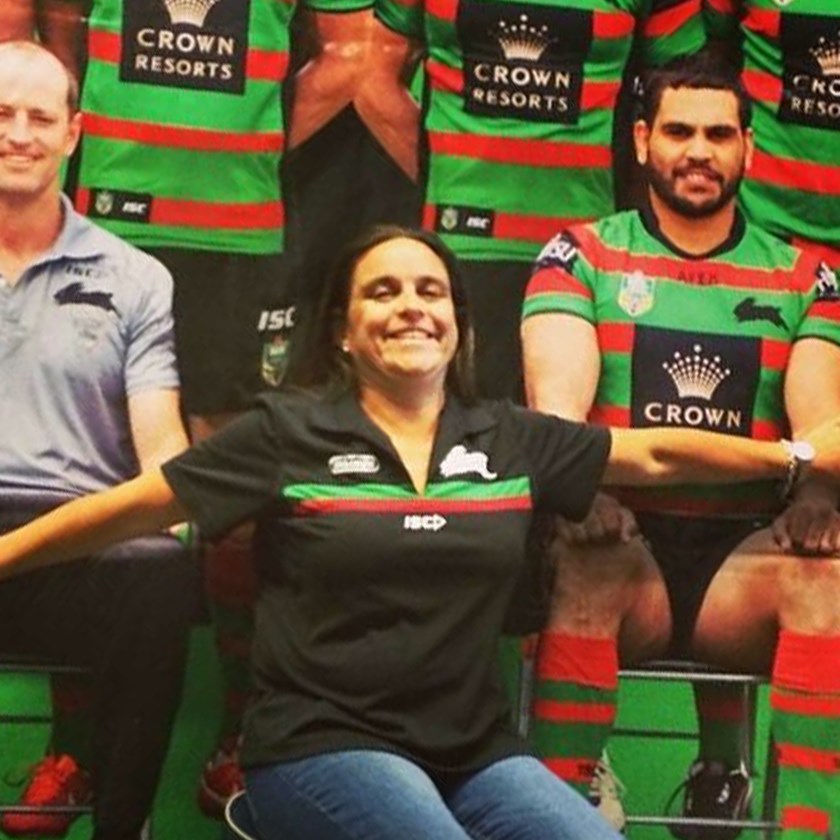 "Being in tears at the Grand final in 2014 in front of my children would be one off, if not the best, moments in my life," Rochelle said.
"When the team came back to the ground to celebrate after the match I held a sign up which said "I've waited my whole life for this" and a photo was taken of me, which was put in the paper, because I was still crying from the night before.
Mudgee resident Rochelle McDonald

"That was the defining moment of my support. All the hard work as a Member and supporter had finally paid off."
However, the upcoming Charity Shield match could be up there with her favourite Rabbitohs moments.
"Basically we're massive supporters and we can't believe our luck that they are coming to town," she added.
"Best announcement to ever happen to this town. The whole town is going to go off!"