One hundred and eleven years ago today, the South Sydney Rabbitohs were officially established as an inaugural team of the New South Wales Rugby League competition.
The story of South Sydney's origins began in late October, 1907 when Arthur 'Ash' Hennessy, a hooker for the South Sydney rugby union club, held a meeting at his Surry Hills home for officials to discuss the formation of a Rugby League Club in the district.
While only three men, Billy Cann, Samuel George Ball and J.J "Johnny" McGrath were in attendance (with Edward "Son" Fry absent due to other commitments) few could predict what impact on Australian sport these founding fathers of South Sydney would have over a century later.
On January 17 1908, entrepreneur J.J Giltinan, alongside cricketer Victor Trumper and politician Henry Clement Hoyle, addressed a crowd that evening at Redfern Town Hall to announce the establishment of a new Rugby League Club.
And thus, South Sydney was born.
Early successes in the 1920s and 1930s saw the Club win seven Premierships in eight years, dubbed by journalist Claude Corbett as "The Pride of the League" - a title that still stands today.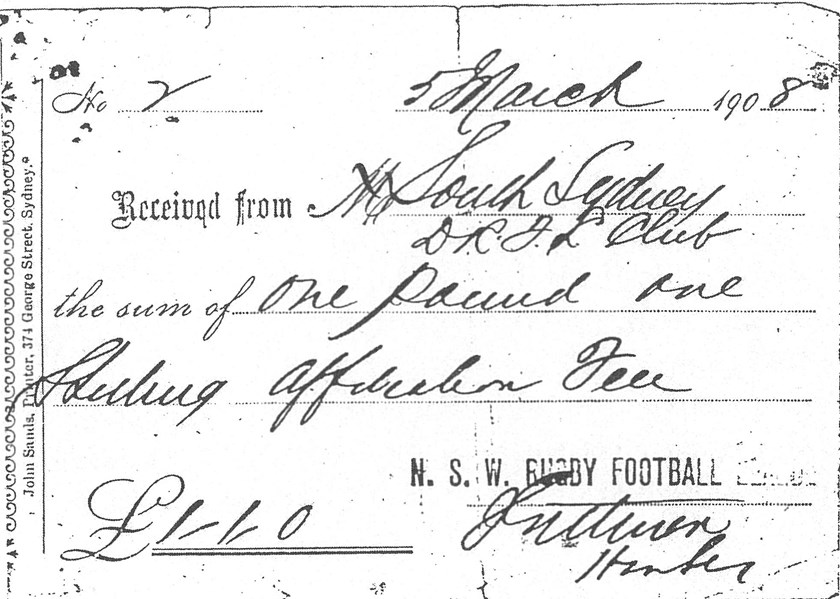 The second half of the century saw the emergence of Clive Churchill "The Little Master" who is still recognised as one of the greatest Rugby League players and coaches of all time.
With 21 Premierships, South Sydney are the most successful Rugby League Club, and the most successful first-grade sporting Club in the country, the next best being AFL clubs Essendon and Carlton with 16 titles - which is something we take in our stride.
Over the last century, the Club has achieved more than just on-field success: it has created legend.
Some of the most famous moments in Australian sport are those which are wrapped in Red and Green; The Miracle of '55, Bob McCarthy's intercept try, John Sattler's broken jaw, and just recently, Sam Burgess' fractured eyesocket and cheekbone in the 2014 Grand Final.
But on the other side of Premierships and Glory, South Sydney has experienced a number of hardships as well. Few will forget the unceremonious expulsion from the National Rugby League 2000 season, and the eventual fightback for reinstatement into the competition that Souths helped to create.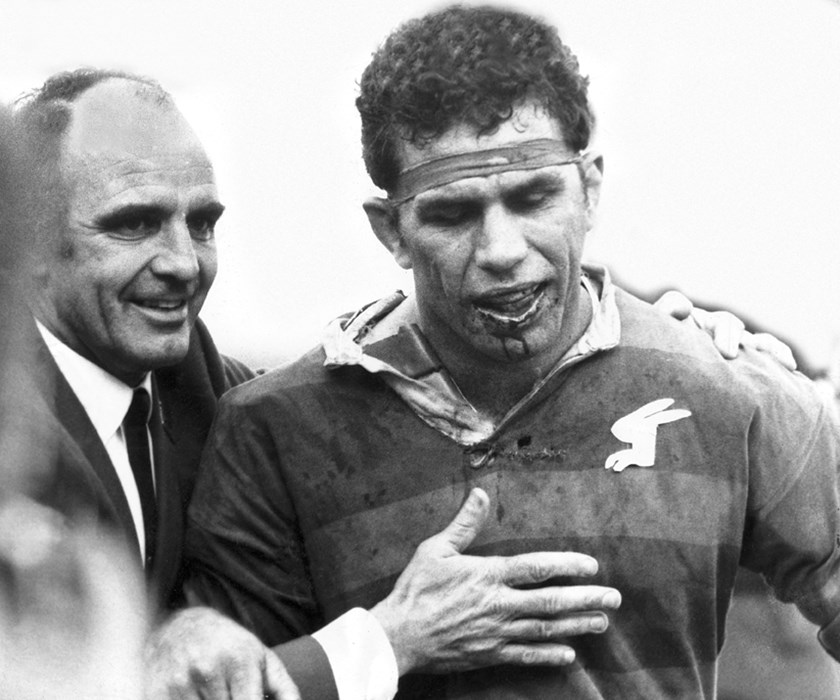 South Sydney fought for the return to its rightful place in the top-flight Rugby League competition, and after initial struggles rose to compete once again.
In 2006 ownership of the Club turned to Russell Crowe, Peter Holmes à Court and South Sydney Members, and with a revolutionary change in 2007 the Club reached the finals for the first time in eighteen years, kick-starting a new era of success and competitiveness for the Red and Green.
We've seen superstar players like Sam Burgess and Greg Inglis don the jersey and become leaders and figures of the Club, with the likes of Nathan Merritt and John Sutton etching their names in South Sydney history; something that couldn't have been fathomed fifteen years ago.
The pain of 43 success-starved years was alleviated on October 5, 2014; A night no one who has worn the Red and Green will forget.
The iconic Rabbitohs logo which first appeared in 1959 is one that is unlike any other and has become one of the most iconic and recognisable images in Australian sport.
Go to any corner of the globe and you'll be able to find that famous little white rabbit, whether it's a sticker on the back of a car, inked as a tattoo or emblazoned on a jersey - It is a cultural phenomenon that is a statement of the Club's popularity and the cherished nature for the jersey.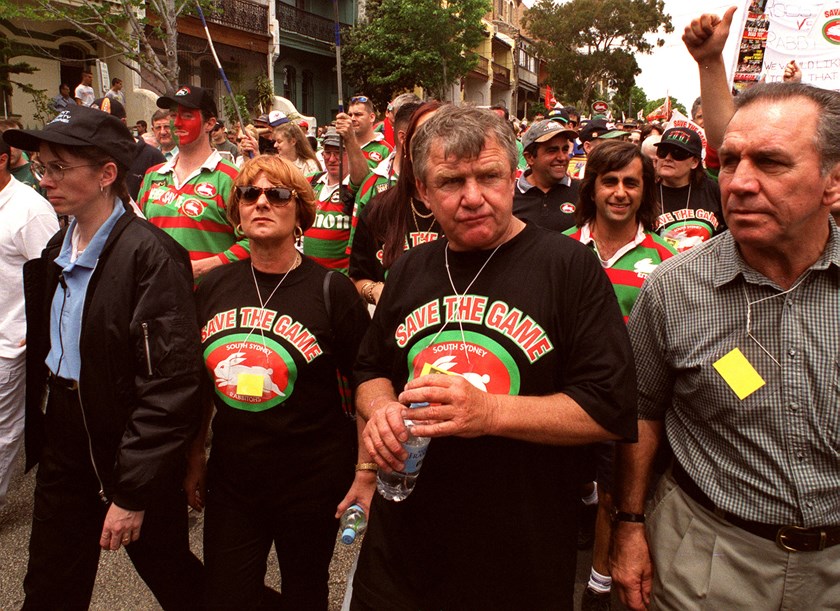 People are proud to be a Rabbitohs supporter - and it is something to be celebrated.
When it comes to what is so often described as the South Sydney spirit, former captain and Souths Junior Sean Garlick had plenty to say when it came to what exactly makes the Club so unique.
"There's that special feeling when you play for the Rabbitohs amongst the players, coaches and fans," Garlick said.
"You have this connection that is difficult to define, but you know that these people have lived through the same trials and tribulations as you, through the good times and the bad times.
"There's an affinity you declare with people you've never met before because you both call yourself a Rabbitoh.
"To have gone through the glory days, being kicked out of the competition and re-instated then to win another premiership, and to now be in a position which is the envy of most other clubs, having the history the Club has, there's just a special sense of belonging.
"I really feel it in the old boys' group - we get together at least two times a year and it's a gathering of people with an even more intimate experience with the Rabbitohs and the feeling amongst us is even more special.
"It's not an easy thing to define, but it's there in the spirit that it is."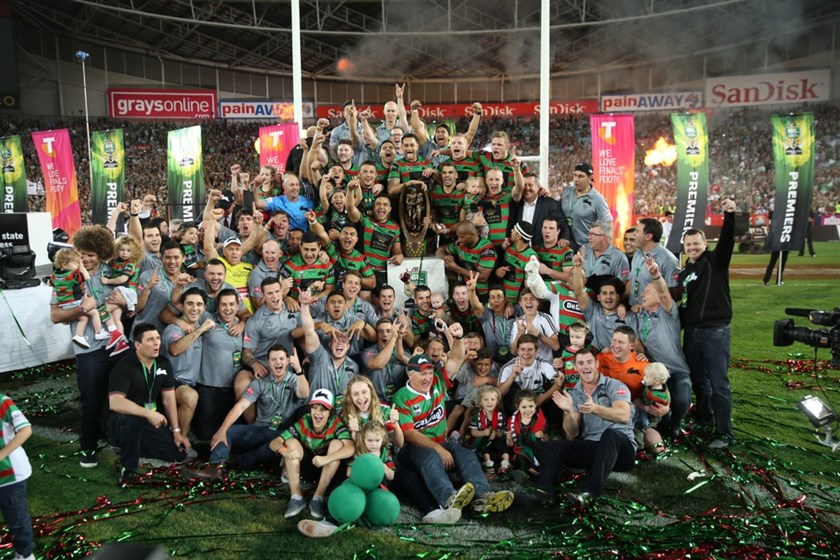 Rabbitohs CEO Blake Solly, who grew up as a South Sydney supporter, cited a number of elements that combine to make the Club truly unique.
"One is the heritage of the Club - or the narrative that has been created, " Mr Solly said.
"A new Club in a new sport with the best of intentions for working-class people being rewarded for their skills and taking time out to play a sport.
"To go through that to become the most successful Club in that sport and then to be kicked out by forces of evil, to fight back and use people power and use every possible leverage to not only get back in the competition, to survive, prospect and strengthen to go on to win another premiership; I don't think there's another Club in the world of sport that is so unique.
"Other clubs like Manchester United have had periods of success, failure and tragedy have never been kicked out of their respective competition or created from the same background.
"Secondly there is the passion of our Members - there are few sporting clubs in the world who can rival the passion of ours, but I don't think any can say their members have more.
"You look at the way our Members follow the team everywhere and are so proud no matter where they are, or which event they are at to wear the colours and have the rabbit on them.
"Thirdly, because of the way our sport operates with no draft and unlike some bigger sports there's so much free flow and talent. For a kid to grow up in Manchester, play for United and captain them and then become a hero of England, the chances are about a billion to one.
"But there is every chance for kids to grow up to become a John Sutton, Jason Clark or Adam Reynolds and grow up in the area, play for a local team, follow the Club, play in the junior grades, captain the first-grade squad and hold aloft the premiership trophy."
With nearly 30,000 dedicated Members, a dedicated and hard-working office, and a squad of players that can and will compete with the best; not to mention the most successful coach in the game at the helm, the sky is the limit for 2019.
With the emergence of our first Women's team last season, and the new Integrated Pathways bringing back a reserve-grade and under 20s Rabbitohs side means there will be more Red and Green jerseys on the field than ever before.
Season 2019 marks two decades since the Club was expelled, but what has been achieved since is nothing short of phenomenal.
Today we celebrate 111 years of South Sydney, and continue to look forward to the next 111.