Dane Gagai is a world champion, an Origin trailblazer and has Rugby League running through his veins. We look at what he'll bring to Souths next season. 
Background
Born in the sugar cane capital of Mackay, Queensland, Dane Gagai enjoys the best of both worlds being of Torres Strait Islander and Maori descent. Rugby League runs rich through his veins starting with his father Ray, who was a member of the Brisbane Broncos' 1989 squad. He is also the cousin of popular figure Wendell Sailor, Josh Hoffman and Travis Waddell.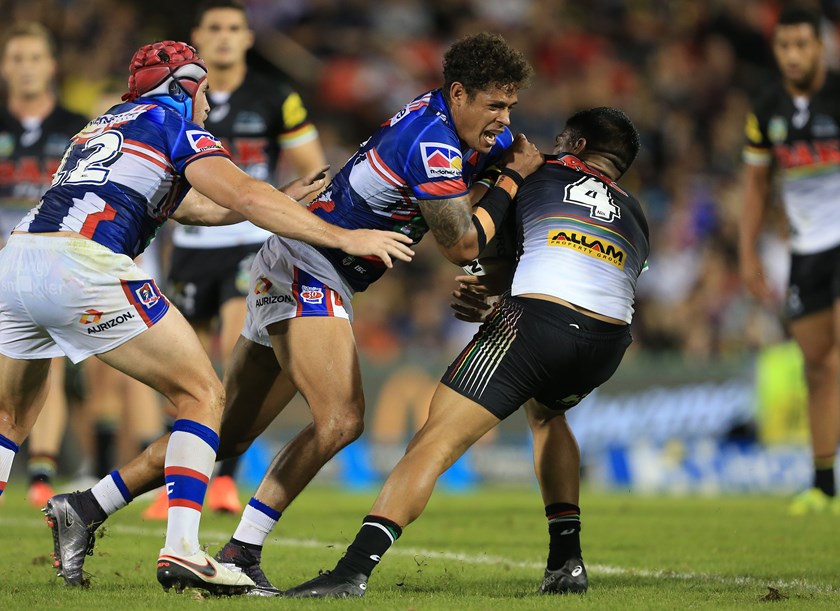 Career
Gagai's junior football began with Brisbane Wests coincidently enough, the same club where John Sattler played following his 10 season stint with Souths.
From 2009 to 2011, Gagai was an integral part of the Brisbane Broncos Under 20s squad where he bagged 39 tries in 61 games. His form was rewarded that year after being named NYC Fullback of the year in 2010 followed by selection In the Junior Kangaroos squad.
Gagai's first grade career began in 2011, where he debuted for the Broncos against the North Queensland Cowboys on the wing. Picking up a four pointer that night, Gagai would go on to play seven matches that year before switching mid-season in 2012 to link up with the Newcastle Knights.
With his new club came a number of representative jerseys. In 2015-16 he featured in the Indigenous All Stars matches, while in 2015-17 he started for Queensland in the seven matches he played. His most notable series being last year where he took out the Wally Lewis Medal as player of the series, the first winger to so in Origin history.
Capping off a remarkable year of representative football, Gagai was selected in the Australian World Cup side, featuring in five matches and lifting the trophy as a world champion.     
Style
With a game built on pace and power, Gagai is able to punch holes through the sturdiest defence with his sheer speed and acceleration close to the line. Don't be fooled with his size either, with the outside back capable of making more yardage than any player on the field. This was something which was evident throughout the 2017 Origin series when he averaged 187 metres per game.
Dane Gagai

"It's a good mix of youth and senior players [at Souths] and that was the thing that got me most excited and intrigued."
How he fits into the squad
Closing in on 150 first grade games, Gagai brings a wealth of experience at both club and representative level. Adept at playing wing, centre and fullback, he's able to excel in almost any position across the backline.  
General Manager of Football Shane Richardson

"Dane Gagai's a champion and will play on the right side, right centre."