One phone call could have changed everything for Jaiman Lowe and the South Sydney Rabbitohs' 2010 campaign.
Souths had shot out of the blocks in the early rounds and at the halfway mark were well set for a finals finish. However, injuries and suspensions - particularly in the front row - set to derail the Grand Old Club's season.
Meanwhile, the former stalwart prop had moved to Mackay in Queensland, plying his trade in the Queensland Cup just months after being released from the Club. After watching Scott Geddes go down with injury, he picked up his phone and contacted then-CEO Shane Richardson.
"At the end of 2009 my contract wasn't renewed, so I went on the lookout and was going to go to England at a couple of stages, which didn't come to fruition," he explained.
"But I ended up in Cairns playing in the Queensland Cup for the Northern Pride and worked at the Fuller Sports Club.
"Being a sports bar, I got to watch all the footy while I worked, and I was watching a Friday night game where Scott Geddes got injured. I knew that Souths had a few injuries, particularly in the front row, so I just got on the phone with Shane Richardson.
"I thought I'd throw it out there and that he probably wouldn't respond, but I sent a text saying that I was keen to come back if they needed me. It all happened so fast and within a couple of weeks I was back in Sydney and playing again."
Come Round 25, the Rabbitohs faced off the Parramatta Eels in a do-or-die clash at ANZ Stadium – the winner would go on to live another day, and the loser's season would be over.
While it was high stakes for the Red and Green, Lowe says he was just thrilled to be back in the toughest rugby league competition in the world.
"It was a bit of a blur for me to be honest," he said.
"After coming off the Grand Final the Eels were having a bit of an average year, and I think at the time we were both in and around the top eight, so it was a big game at the time.
"I never expected to be back down in Sydney, and I made a deal with myself that I'd just go out there and enjoy it. I stressed a lot less about being picked and I was just grateful to be back playing NRL.
"I was probably a little bit casual, I didn't take it as seriously as I had in the past, and it was an opportunity that I just wanted to cherish. I felt no pressure playing in those games, it was probably the only time in my career where I was stress-free. 
"I was just so happy to be back playing. God knows what the game plan was!"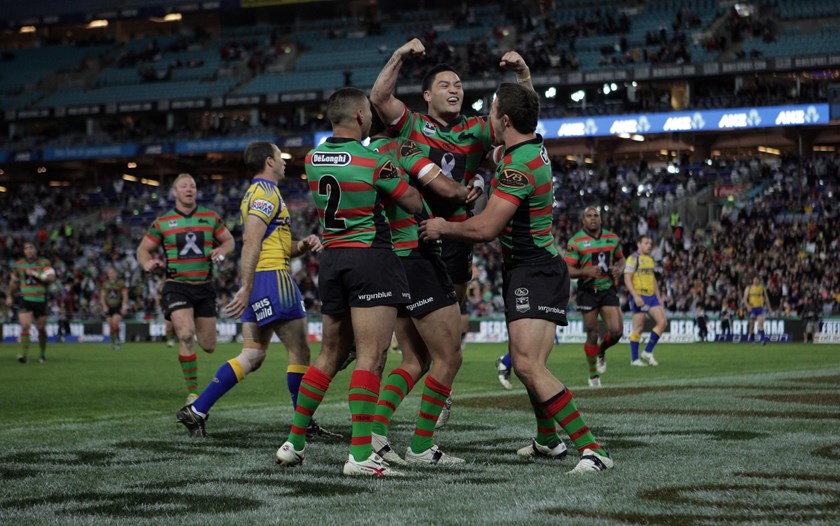 Despite his casual demeanour, the veteran prop managed to stamp his mark on the all-important clash against the 2009 Grand Finalists.
Following a scoreless first half, Rabbitohs fullback Rhys Wesser opened with a try just minutes after the break to put the Red and Green on the board. Lowe put his name on the scoresheet with a classic front rower's try to put his side up 12-nil just a few sets afterwards.
"I remember that try. I only scored six in twelve years, and ended up going on a lot of nudie runs," he laughed.
"It was under the posts and off Issac Luke, who was really at the peak of his powers back then, so obviously he got a lot of attention around the ruck.
"All eyes were on him, but he was clever and threw me the pass. I didn't have to do much, I just fell over the line."
Plenty remember Lowe as a player with great passion with a history of bringing back the biff - his most famous altercation in Red and Green with Brett Delaney a few years prior - but this time he was up against a usually mild-mannered Feleti Mateo.
With three-quarters of the match left, and Souths up 18-6, Lowe found himself in the spotlight again as he took on Mateo in an unexpected matchup just moments after the kick-off.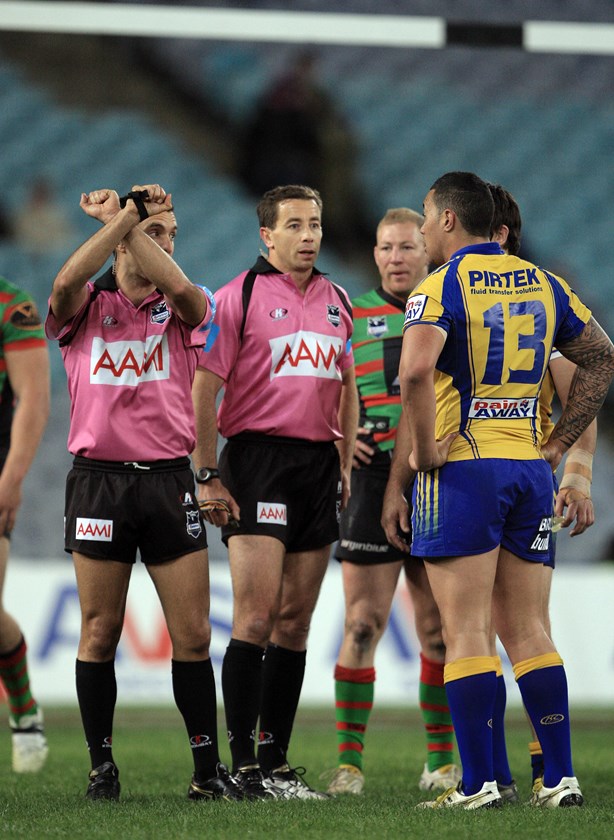 "I remember a few times throughout the match Feleti really tried to single me out," he said.
"It was a bit bizarre because I didn't have an issue with them before, and I doubt I was on their radar as someone to target.
"I just had a few words to him and he had a few things to say back, and from that kick-off, I saw him bee-line for me. I braced myself and hit him as hard as he could, knocked him on his arse and we got a bit fired up after that.
"It started to get a bit heated and he kept targeting me. I hit him with an elbow which I hid pretty well, and he didn't like it so and we started mouthing off again and he put one on my chin. I didn't expect that!" 
From the ensuing penalty, the Rabbitohs made their way downfield and sealed the match with another try.
The Eels attempted to mount a comeback, ironically through Mateo, but the Rabbitohs - much like Lowe - rose from the ashes to keep their season alive with a 24-16 victory.
For Lowe, it remains as one of his best performances in the famous Cardinal and Myrtle.
"He (Mateo) was probably a bit unfortunate but he did have something in for me, but it was quite an enjoyable night," he said. 
"I still go and look at the highlights sometimes!"