A taste of NRL life is something Ky Rodwell has always dreamed about – and the under 20s prospect is determined to make sure it's not a one-off experience.
Hailing from the Sapphire Coast town of Bega, Rodwell has been making the most of his time training with the South Sydney Rabbitohs first grade squad.
At just 18 years of age, the Mascot Jets junior has been enjoying his time rubbing shoulders with players like the Burgess brothers and picking up some valuable lessons along the way.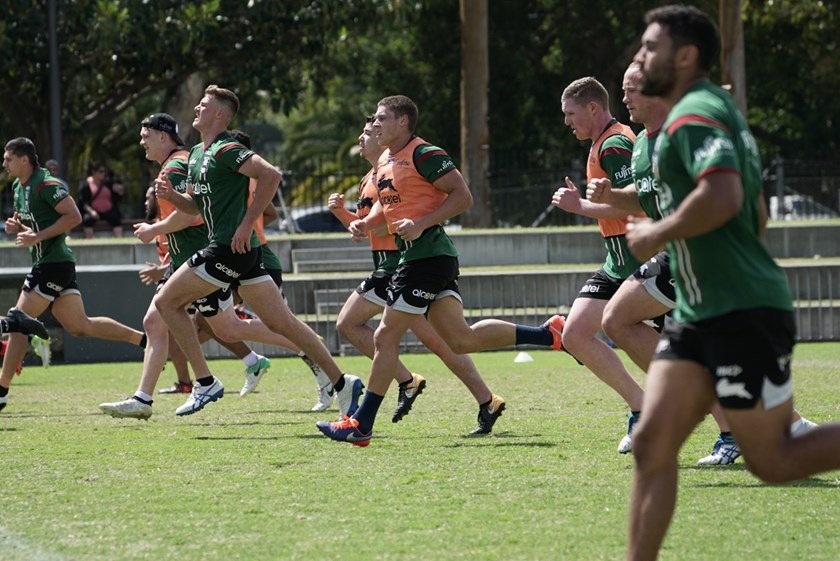 "It's actually been a dream come true, growing up watching them play every week then learning how they live their lives being an NRL player and then on the field as well," said Rodwell.
"Seeing how they live their lives and how they come to training, how they do their recovery around training.  A lot of lessons."
It hasn't just been the Burgess brothers who have left an impression on the young prop forward but a group of first year and second year players from the Port Adelaide Football Club team.
Organised by Rabbitohs Head Coach Anthony Seibold, the training exchange program involved a full-field hybrid game. While Rodwell was exempt from most of the kicking drills, it's been the work in the gym where he's noticed most of the difference.
"We did gym one morning and it felt like we've known them forever," he added.
"It was a bit different them not knowing how to do our wrestle, we do it a lot different but it was good for them to learn. They all ripped in, learnt heaps."
While the cross code training experience was invaluable to Rodwell, it was his time in camp with the Australian Schoolboys side in late September which left its mark on the burly forward for all the right reasons.
"Probably the biggest thing I've done so far, especially in my rugby league career, playing for Australia. I'll remember it forever," Rodwell said. 
Ky Rodwell

"I've got to stand up... just try my best."
No doubt pulling on a Souths jersey would be something he would remember forever as well however, like most juniors, Rodwell cuts a modest figure when asked about the prospect of featuring in the up and coming trials.
"Wish I could. If I get the chance I will. Keep on ripping into training. Try my best."
Despite his best efforts to brush aside any idea of a Souths debut, there's no hiding Rabbitohs General Manger of Football Shane Richardson's praise for the youngster as one on best up and coming props in the game.
It's something that resonates well with Rodwell. "It's an honour to be marked like that, but I've got to stand up to it. Just try my best."