One of the biggest personal feuds in the South Sydney Rabbitohs long and storied history was between Souths' inspirational captain Mario Fenech and Balmain's crafty skipper Benny Elias. 
The two came to blows on multiple occasions throughout the 1980s, and Rabbitohs winger Ross Harrington saw it all first hand when he wore the Red and Green alongside Fenech in the days of the Winfield Cup.
"You're talking about two ridiculous talents. In different eras, they both would have worn the NSW jersey, but there was only one NSW jersey spot for a hooker," he said.
"They fought as hard as they could against each other all the time. Mario is as strong as they come, Benny got on it, and played about fifteen State of Origin games, Mario played one or two."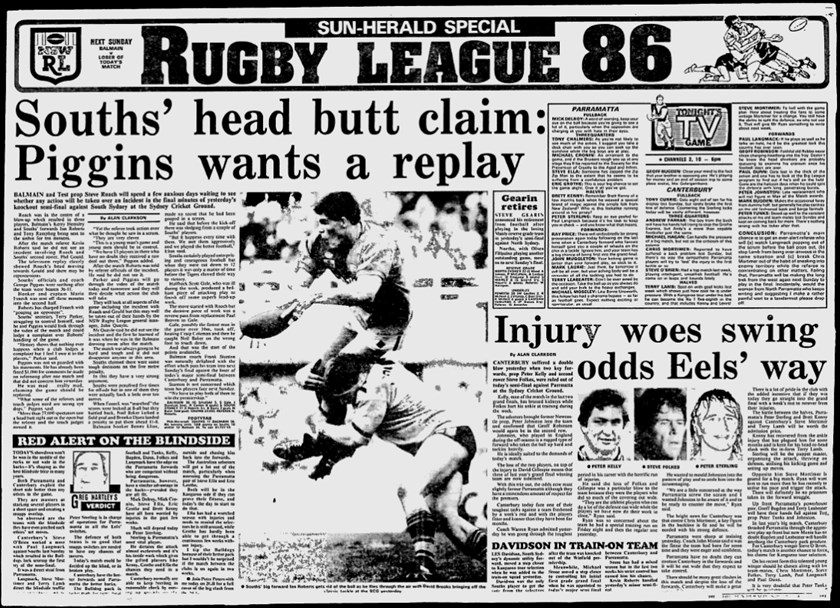 Although their feud lasted for the best part of a decade, there was one moment Harrington pinpointed that typified the competitive nature of both combatants - the 1986 minor semi-final - which saw the most infamous incident between the two rakes.  
"It goes back a fair way. There were few things that happened all the way through it," he said. 
"Benny Elias in the semi-final at the Sydney Cricket Ground bit his own hand and screamed out at the ref. He goes 'he bit me!' He bit me!'
"Kevin Roberts sent Mario off, and Mario didn't touch anyone. It was a semi-final and obviously, it was an important match, and it was because Benny did that."
Souths ended up losing 36-11, which only fuelled the fire between the two, which continued as both clubs found themselves toe-to-toe over the next couple of years - and again saw Fenech and Elias go head on. 
Despite both Souths and Balmain being consistent finals opponents throughout the 80s, with both captains at the forefront, Harrington said there was just one simple reason for their feud. 
"It was just out of hatred for each other. It was complete hatred. It wasn't a dislike, they hated each other."