Have no fear, gen next is here.
Best friends Cassie Wiles and Izzy Huton (both eleven) from the ACT are South Sydney Rabbitohs tragics who are leading the charge for the newest crop of Red and Green faithful.
The two students from Canberra Girls Grammar School not only prove their passion by attending matches and proudly wearing the Cardinal and Myrtle, but according to teacher Sarah Wharton, the pair continues to spread the Rabbitohs Way with their peers and teachers alike on a regular basis.
"They are so passionate when they talk about the Rabbitohs," she said.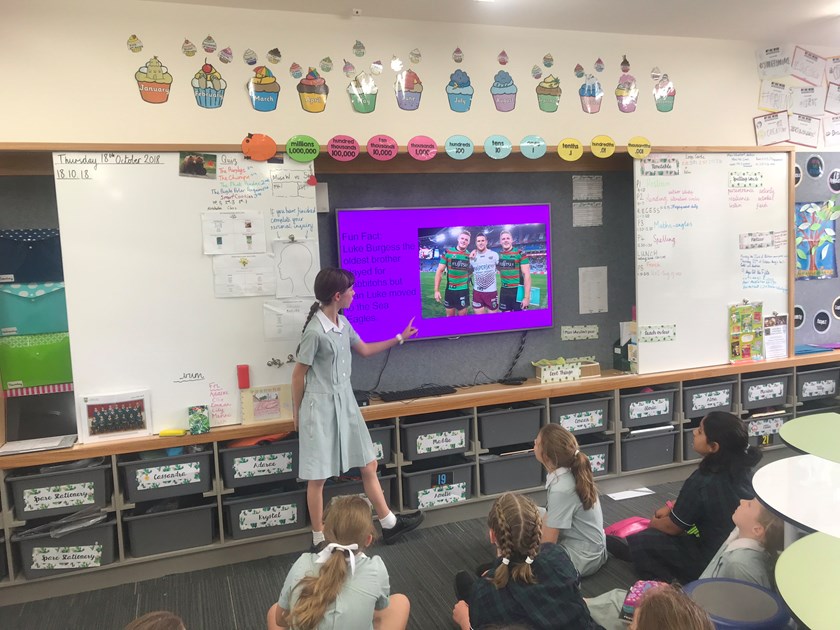 "Cassie often creates presentations to let us know how they've been going in their matches on the weekend. She has scores, stats and pictures all included!"
"On free dress days they always wear their kit and I think it really shows the other girls how important the team is to them.
"It shows values such as commitment – they don't give up on them if they have a bad game or lose a match, and they are so proud and celebrate when they win. I think it's great that they've brought their love for the Rabbitohs into our classroom and we all now share in their love for the team!"
Sarah was also quick to point out the positive influence the Club has on the pair as they continue their growth as young women of the future.
"They are participating in the CGGS 'Girls with Grit' program at the moment, which allows them to participate in outdoor pursuits and team sports that teach perseverance, determination, being physically brave and having mental agility in team sports, which fits in so well with their support of the team," she explained.
"Seeing the players out there each week doing their best and working right to the end makes them such wonderful role models.
"Being from the UK, where we were always encouraged to support our local soccer team, I was interested to see if the girls did the same when I moved to Canberra.
"Cassie and Izzy told me immediately of their love for the Rabbitohs. Cassie's close family ties to the team and then Izzy supporting them because of their close friendship is a lovely story."
Despite being a St. George Illawarra Dragons supporter, Cassie's father Perry explained the origin of her love for the mighty Cardinal and Myrtle, emphasising the opportunity it gives for the two to enjoy the game they love together as father and daughter.
"I grew up in the St. George area and have been a life-long Dragons supporter. When Cassandra was born a friend and strong Souths supporter, Michael, gave her a Rabbitohs beanie," he explained.
"Then two years ago he paid for a Souths Junior Membership and I think that's when her support for Souths really took off. It probably created a little in-family rivalry with me supporting the Dragons and Cassie and her mum, Janice, supporting Souths - My mum grew up in Redfern so Cassie says I'm the traitor!"
"Over the last few years we've headed up to Sydney where we could go to watch Souths vs Dragons games live - and each time we have, it's not me who has been dancing around at the end! Cassie has made sure to watch the rest of the games this season when we can't make it.
"We head to the Souths shop opposite Redfern Oval on most of our trips to Sydney so Cassie can check out the latest gear. On one of the visits this year we were able to watch the team train and she was thrilled to have many of the team sign her cast after breaking her arm at school.
"Everyone in Cassie's year at school knows she is a Souths supporter - and she has been something of a little Souths evangelist - Izzy being an example! She gave Cassie the ticket to see the Raiders vs Souths game with her family earlier in the year, and Cassie gave Izzy a Souths scarf for her birthday."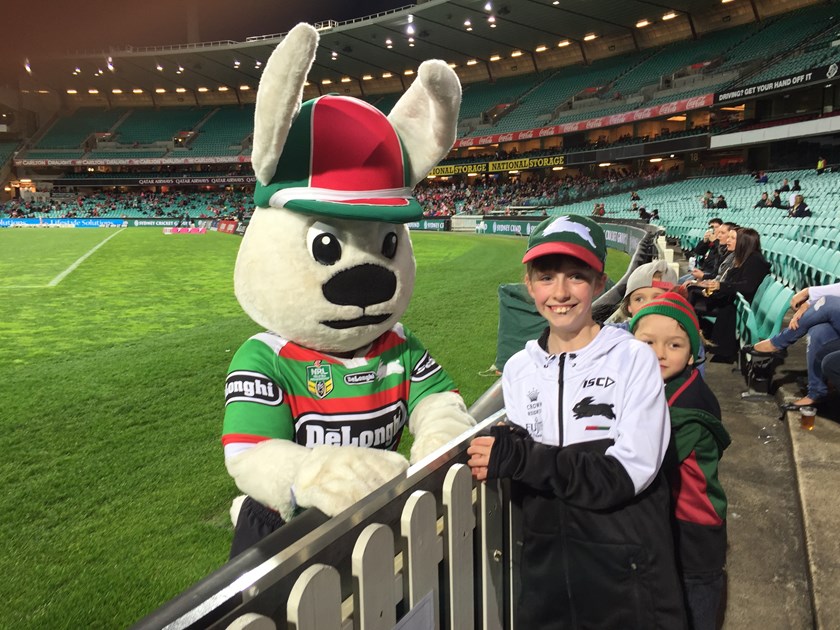 The pair of die-hards had their own simple message about their love of the Club and gave their early predictions for 2019.
"I've been supporting them ever since I was born. My uncle gave me a Rabbitohs beanie when I was young and it really kick-started from there," said Cassie.
"I think they'll be good, hopefully in the finals again."
"Ever since Cassie introduced me to them, I've been following them for about two years now," Izzy said.
"They always try hard and they're really good. I think they can make it into the finals every year."