For some families, there just wouldn't be any other way.
And for young mother Naomi Griffiths (née Irons) it was so imperative that her family continued the tradition, all three of her sons are signed up as South Sydney Rabbitohs Members.
Hailing from South Sydney territory, and with generations of Rabbitohs supporters in the family, the next generation was always going to wear the famous Cardinal and Myrtle.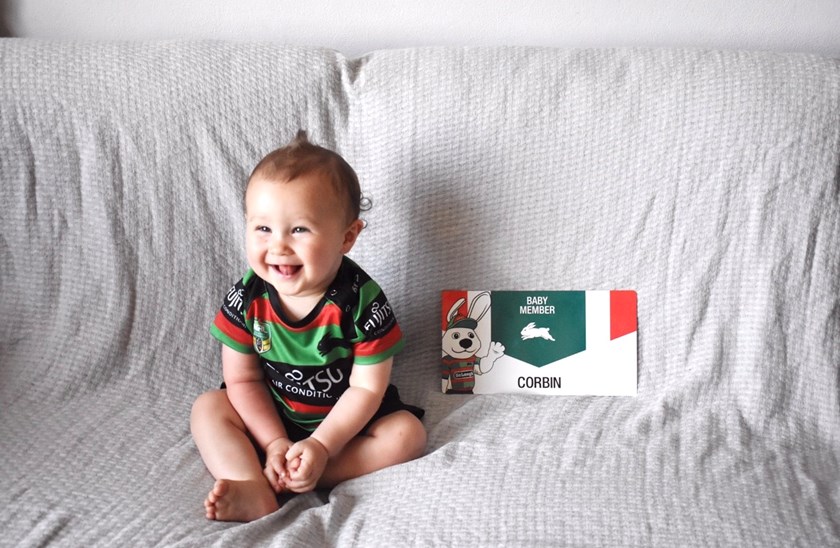 "It started with my pop, he was a big Souths supporter, he and my nan went to all the games, including the grand finals back in the 60s and 70s," Naomi explained.
"My uncle, Roderick Irons, played for them when he was younger as well.
"When I was growing up we all used to go to games together, and as I got older and started my own family we decided to continue the tradition. We're from Maroubra and the family grew up in Chifley, so there has always been Red and Green in our blood."
Already with twin boys, Kaelen and Rylan (both eight), the production line was starting quickly for the Griffiths as they signed their sons up for Membership soon after they were born.
However, when it came to the newest member of the clan, Corbin, the decision was made to sign him up to Membership just one hour after his birth - talk about efficiency.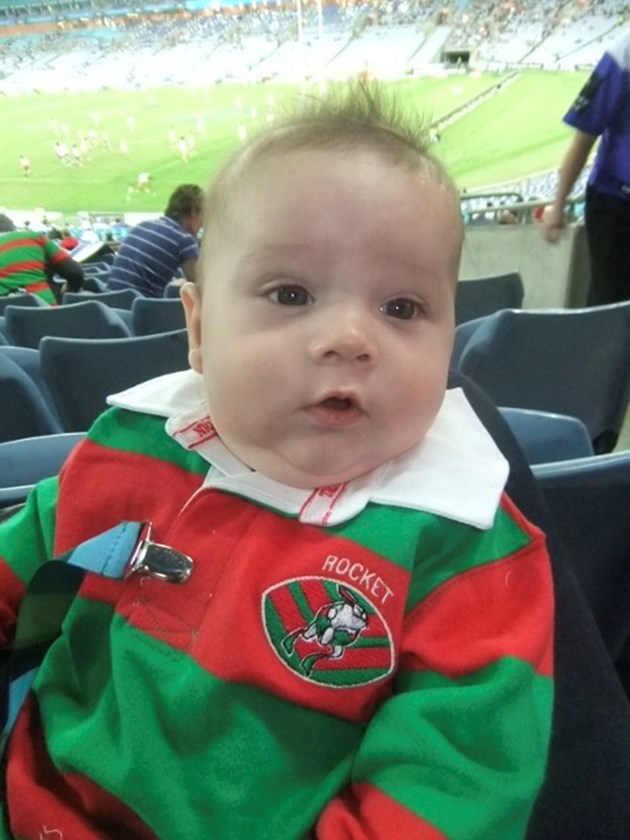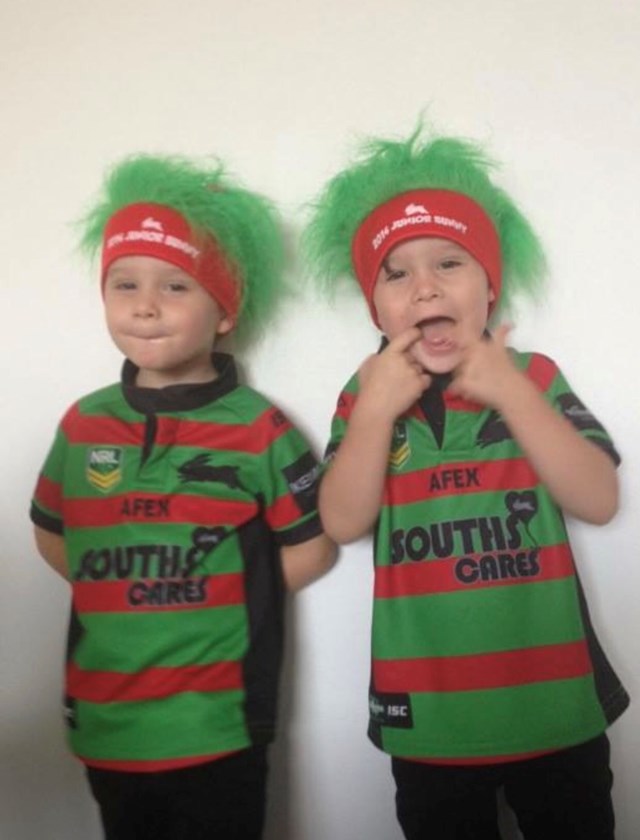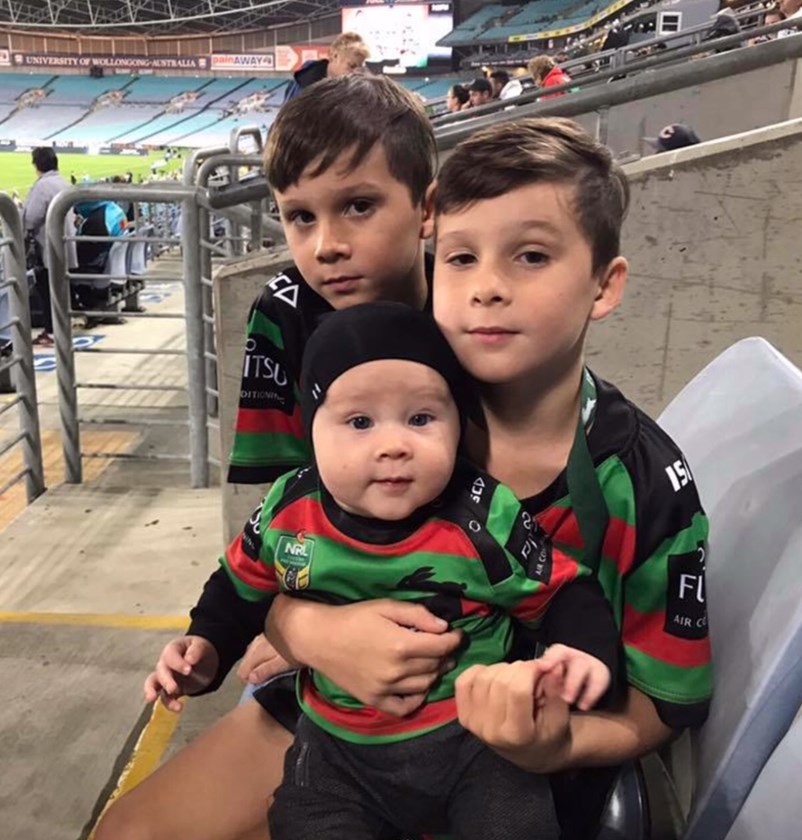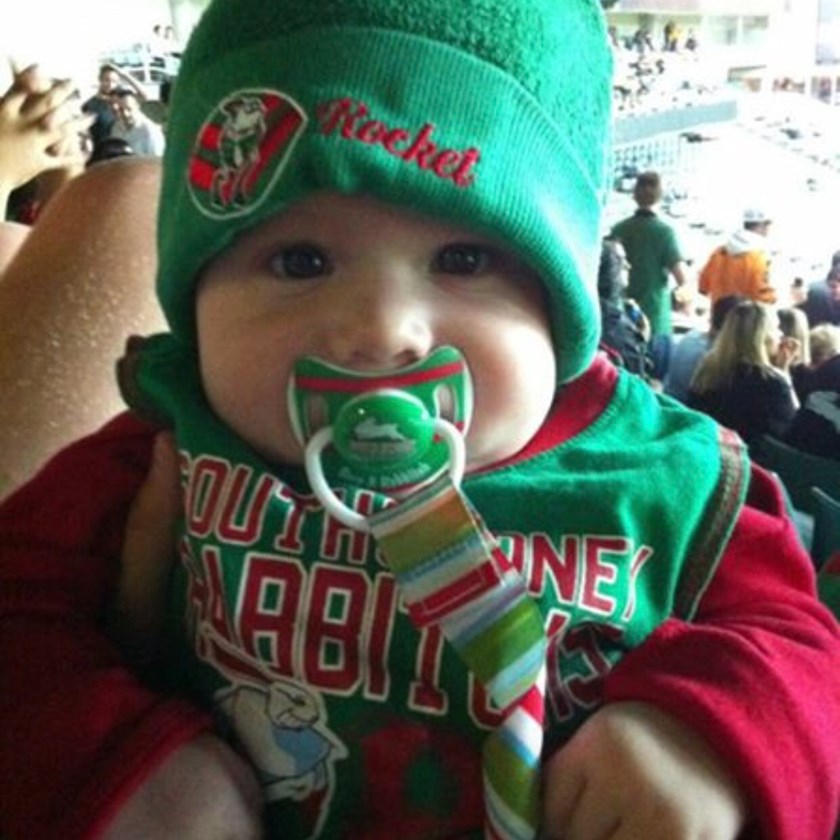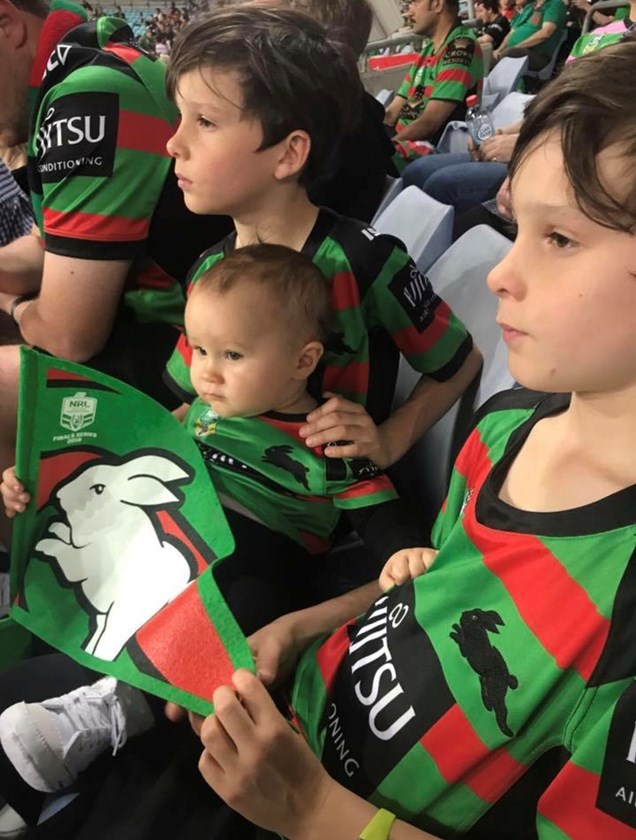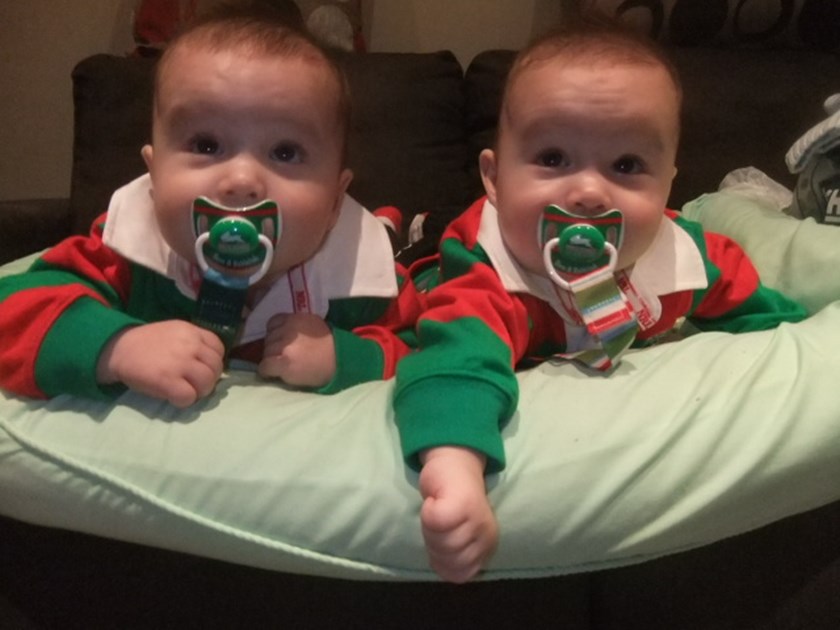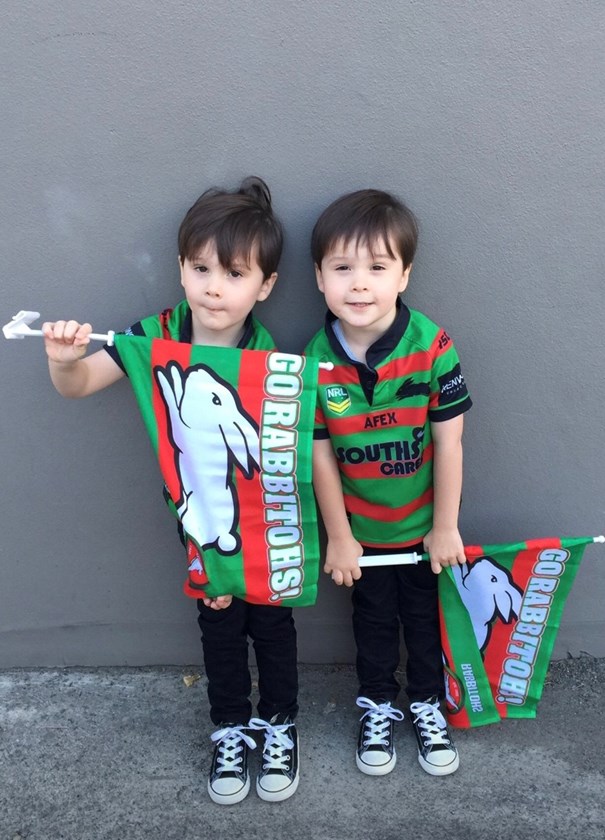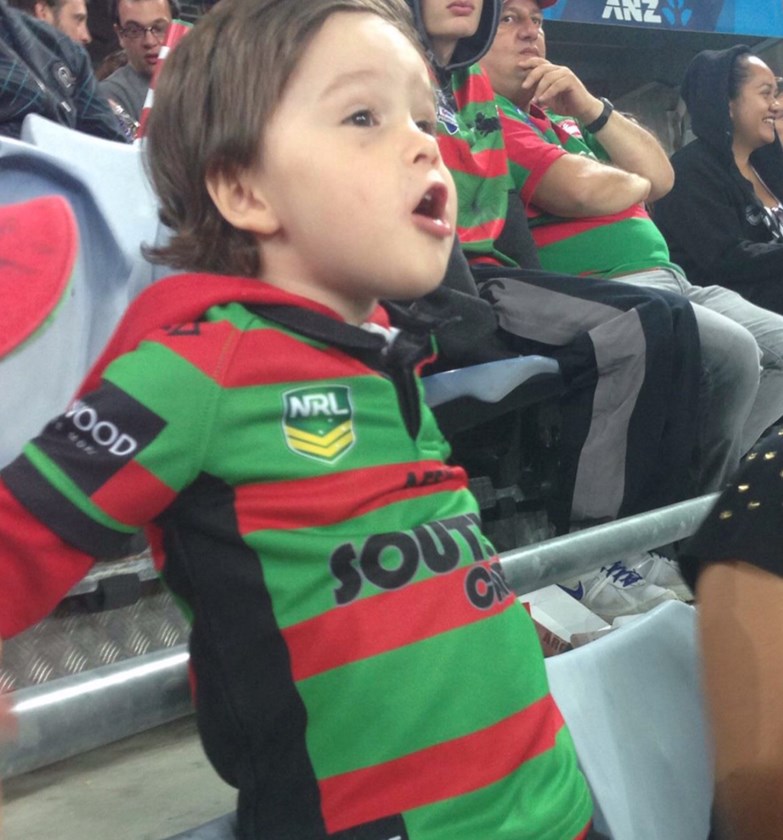 "We're all Members so we just thought we wanted him to be one as well," Naomi admitted.
"We didn't sign up the twins right away, so we wanted to get Corbin in as quickly as possible.
"We've got general admission Membership, as some of our family aren't Members yet, so when we do bring them to games we can all sit together and cheer on the boys."
In an extraordinary family moment, all four generations were able to experience Rabbitohs glory together when they attended the 2014 Grand Final victory together, a moment in time that they won't be forgetting any time soon.
"The twins went to the last Grand Final, and we got our nan, who just turned 90 this year, to go as well," she said.
"The boys are proud to say they were there, even though they were only three at the time. We went to all the events after that as well, Town Hall, Redfern Oval, Souths Juniors. We're just crazy for them."
Despite their infancy, the family have taken all three children to matches as soon as they could - with Corbin being no different, making his 'debut' this year in Round 3 against Manly at ANZ Stadium - and already becoming a fan favourite with the crowd.
Naomi Griffiths

"We've taken all our kids to the games as soon as they could go. They were all born late year so the next season we'd take them to games in March."
With three Burgess brothers in the first-grade squad, there are hopes that one day the Griffiths trio will be wearing the famous Cardinal and Myrtle in the near future. 
"We've taken all our kids to the games as soon as they could go. They were all born late year so the next season we'd take them to games in March," said Naomi.
"It's good to take them. They're used to the noise and the boys love it now they're a bit older and they understand the rules. Corbin loves it too, he entertains the crowd. They watch him more than the game!
"It's such a big part of our lives, supporting the Club by going to the games. The twins also play in the Souths Juniors comp for the Maroubra Lions, because they wanted to wear the Red and Green!"