The first time that the storied South Sydney Rabbitohs came up against the upstart Canberra Raiders was in the ACT Club's very first match, round one of the 1982 season.
The Rabbitohs were tipped for a semi-final berth at the back end of the season and the new look, lime green Raiders were an enigma, a concoction of journeymen and youngsters, as most new teams in elite competitions are.
The Raiders were excited, and the Rabbitohs were battle-hardened, and the result was a walloping for the fledgling club at one of the competition's most intimidating venues, Redfern Oval.
Saturday 27 January, 1982; a 7:30pm kick off. Come 9:30pm, the Rabbitohs would run in 37 points and only concede seven to sit on top of the table, with three of the red and green tries scored by a young man wearing number five by the name of Mark Ross.
Mark, the father of current Newcastle Knights winger Nathan Ross, had joined the Rabbitohs from the foot of the mountains in 1981, a journey which would see him wear the cardinal and myrtle for six seasons.
"I'm a Penrith junior and I came back from my second Australian Schoolboys tour and Bill Anderson was at the Rabbitohs at the time and he was a school teacher, and he talked me into coming down from Penrith," Ross said.
"I was probably only 19, and I just looked at the history of the club, and the fact that Billy Anderson was there to tell you the truth, and I wanted to play under Billy so he talked me into coming down and joining the boys at Redfern."
The move paid dividends with Ross scoring 142 points in his first season at South Sydney in 1981, from eight tries and 59 goals. However it wasn't until that first round of 1982 that he would score his first hat-trick.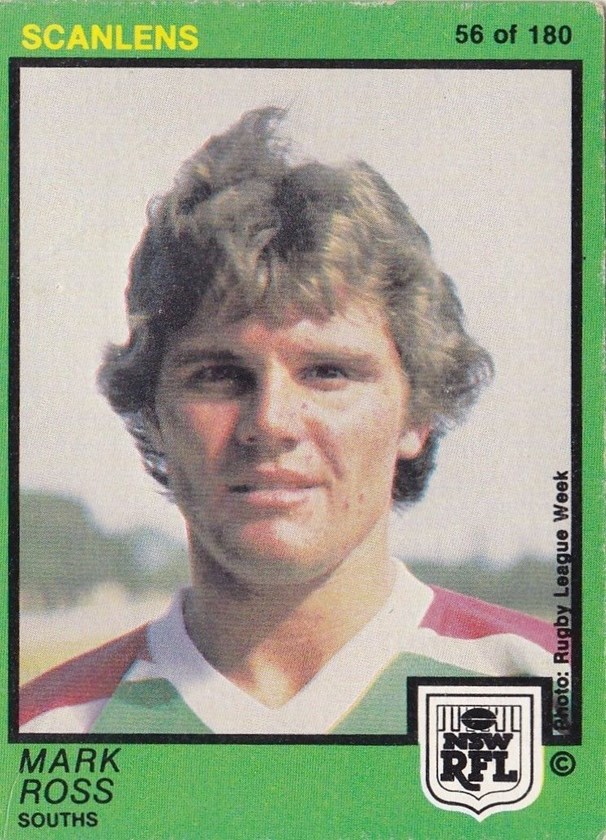 "I had a little bit of pace, I had a good forward pack in front of me," said Ross.
"Obviously I was only young, back in my early 20s, but I was fond of a try; I think the boys will tell you that.
"I was dirty if I didn't get one, so scoring a hat trick - as much as I would have enjoyed it, I probably would have liked a quadrella as well!"
The Raiders were like lambs to the slaughter that day. There were no expectations of the visitors, but the hiding they received was unceremonious and unrelenting.
"It was ironic because the year before they had asked me to come down and play with them," Ross revealed.
"So I declined that because I wanted to stay a Rabbitoh for as long as I could.
"So I had a vested interest in them when we played against them in the first game, to see what kind of outfit they were, and they looked like they were going to be a competitive side but they ran into a hot South Sydney unit that day.
"We were all 'cherry ripe' and up for the challenge and we put a bit of a score on them and welcomed them to the NRL.
"Canberra were physical. They had David Grant as captain and these sorts of blokes and they were a tough, rugged, mountain-men sort of side, and what they lacked in a bit of finesse they made up for in toughness.
"South Sydney were known back in the '80s for their ruggedness and their toughness as well so we would have looked forward to the challenge with the forward pack we had back in the day.
"The rougher it got the better we would have liked it."
The Rabbitohs had players such as Mitch Brennan as captain, Ziggy Niszczot on the opposite wing to Ross, Tony Melrose, Graham Murray guiding the team at halfback, and the boppers up front including Tony Rampling, Gary Hambly and Ken Stewart.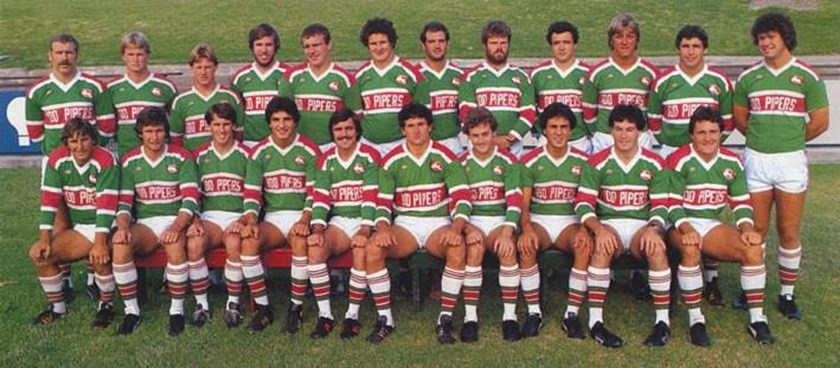 The build up to the game was big as the Raiders were like a new, shiny, lime green toy under the tree at Christmas time, looked upon as a novelty act rather than as a contender, but this was the start of a rivalry that would stretch fiercely throughout the entire decade of the 1980's and beyond.
"We didn't look at them as rivals at that point really, but I reckon they looked at us that way" Ross explained.
"Our traditional rivals were obviously Easts and St George.
"St George, because of the Charity Shield and Easts, just because they're Easts, or the Roosters as they call themselves now.
"Canberra were just a team from out-of-town, a bit of novelty value back in those days to see if a regional team could make it against the city guys, but I can't think of any real animosity or anything to fuel the furnace to play against them in that first game.
"Maybe they thought that way after their introduction into the NRL but I think from our point of view we saved that for St George and Easts.
"I'm sure being their first game they would have wanted to put on a good show.
"Drawing us at Redfern, that was a ten-point advantage for anyone playing at the Rabbitohs, playing at our home ground with 15,000 people baying for the blood of anyone playing for the opposition.
"I think they were on a hiding to nothing regardless of what they had or who they had.
"It was just our mentality. We had this fortress mentality at Redfern that if you came here you might win but you're going to lose a bit of bark doing it."
Ross reminisced fondly about the blood he and others spilt for South Sydney, especially on their own turf in the inner city.
"There weren't too many teams that got the better of us back then," Ross said with a grin.
"They might have got over us on the scoreboard, but never physically.
"I don't remember us ever getting beaten physically at Redfern, that's for sure.
"That was just the way Souths played back in the day and I'd like to think that they've still got that mentality when they put on the red and green jersey.
"We don't have Redfern anymore but it was certainly an advantage for us, and these guys today still play for South Sydney, that proud Club, and nobody gets over the top of South Sydney!"