South Sydney Rabbitohs Women's player Grace Uluiburotu is a fan favourite – and it's easy to see why.
The Rabbitohs front rower has upheld the values and attributes of the Grand Old Club in fashion – giving her number one fan, Dylan Brunner a birthday to remember.
After taking in the big ones following a heartbreaking Grand Final loss, Grace showed incredible class to hoist Dylan onto the field after the match to join the team in thanking the fans. 
To top this all off she showed the ultimate selflessness by handing young Dylan her Grand Final medal.  
"When you're in a position to have a chance to have an impact on their life, they will always remember that moment you helped, and hopefully, it inspires them to do that same if they ever find themselves in the same position," said Grace.
It won't come as a shock to know that Uluiburotu is Dylan's favourite player, but their special bond had been building long before their Grand Final moment, which has been simply amazing to see from the eyes of Dylan's mum Mel Kremmer.
Mel Kremmer

"When you ask Dylan who his favourite player is he won't even say anyone from the NRL teams - he always says, 'Gracie'. He's formed a beautiful bond with her,"
"Apart from the games they were playing earlier at ANZ Stadium, they were playing interstate.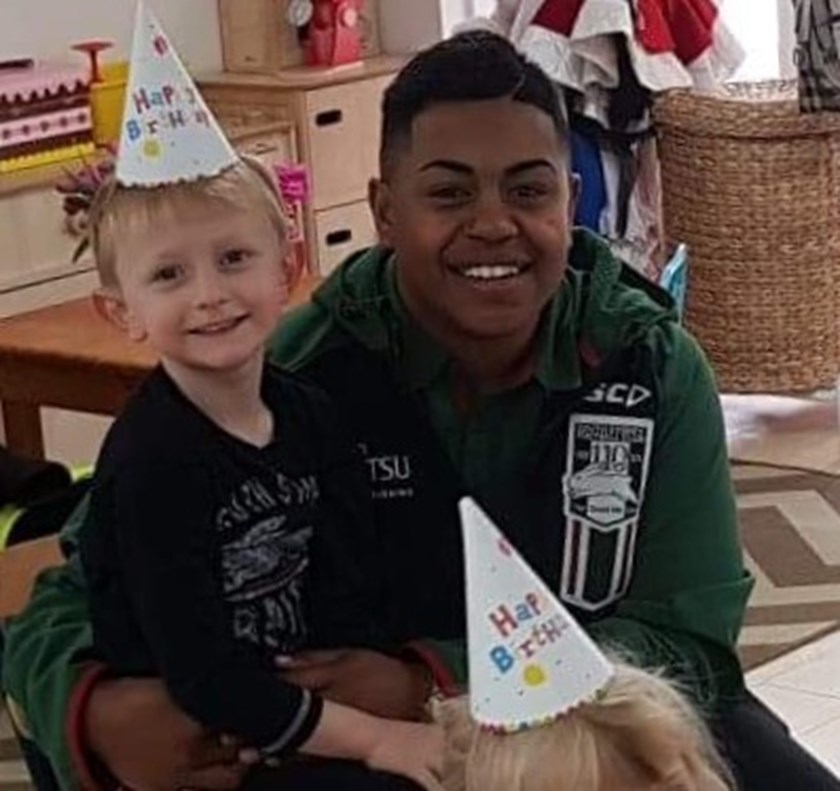 "We went along to watch the game and it was the first opportunity that Dylan had access to the field. He was a bit excited about that and the girls won by 72 points and he raced onto the field," Mel said. 
"For some reason, he took an instant liking to Gracie, she picked him up and walked him about and they've had a special relationship like that ever since."
It was an incredible moment for young Dylan, who won't forget it anytime soon. However, it wasn't just on the field where the two share their bond, with Grace and Dylan's relationship blossoming off the field.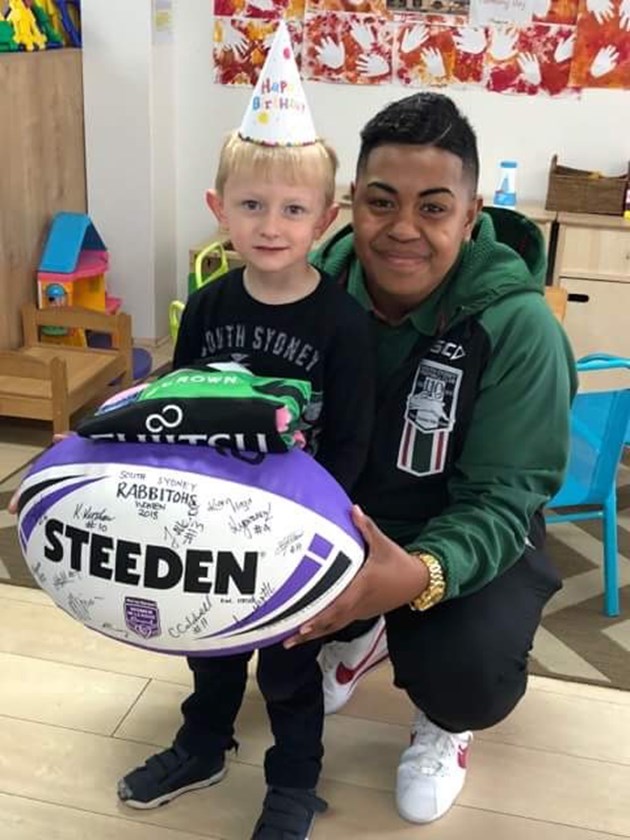 "It was his birthday last Friday and I was thinking of what a nice surprise would be for him, so I added Gracie on Facebook and sent her a message to say it was his birthday at his daycare for morning tea and if she wanted to come along," said Mel.
"She immediately replied and re-organised her work schedule. When she turned up, she turned up with a massive signed ball from all the women's players and her Grand Final jersey, which she gave to him. It was pretty exciting."
Whilst Grace has gone above and beyond to bring a smile to Dylan's face, it's just a return of support to Dylan and his family, who have been out cheering the team all season. 
"We really enjoyed watching the women, and because there's no NYC before each match, it gave us an opportunity since having Dylan five years ago to go back and watch park football," said Mel.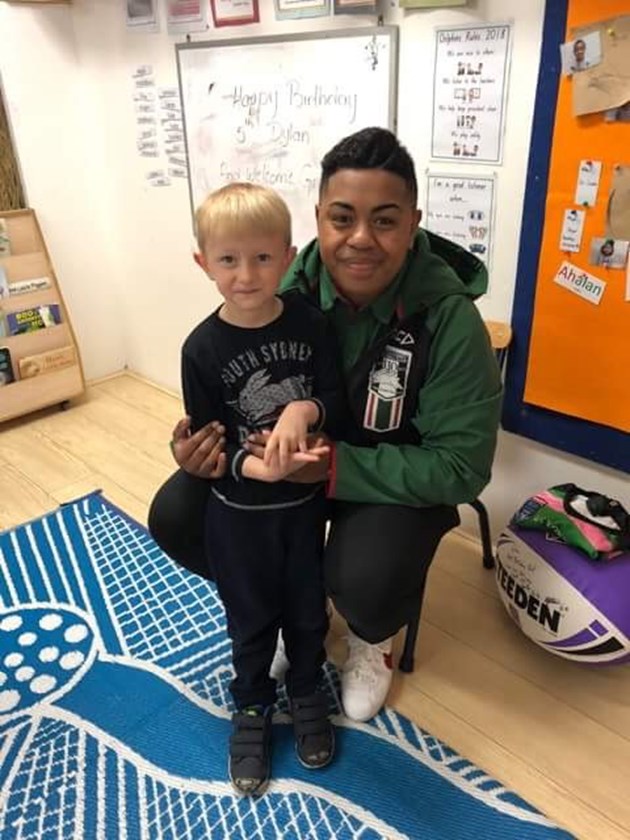 "All of the girls have been so grateful to us for coming to support them, and we love watching them. The act of kindness from Gracie has been incredible."
Grace and Dylan's relationship is a true Rugby League feel-good story and a story that Grace hopes to see more often. 
"It's so great just seeing how much passion he has for this sport that we love and the love he has for this Club," said Grace. 
"I love seeing a passion in people, it's so infectious and he inspires me to be a better person."