Super supporter Jamie Lee Dixon knows the Rabbitohs are on the right path and believes it is only a matter of time before everything clicks into gear.
Hot and cold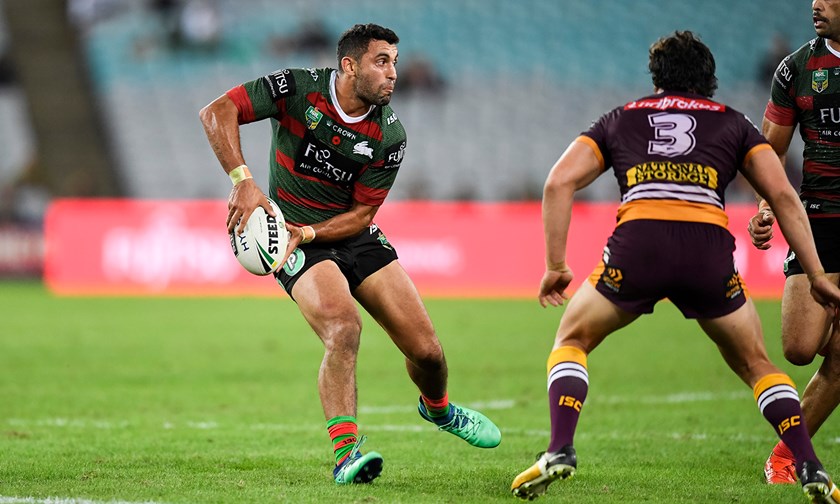 We are stuck in a Katie Perry song. We are hot and cold, yes and no, in and out, up and down.
One week we smash the Raiders and look like we are going to shake things up we but then we hand the Broncos a win.
However, even in these moments, we are still able and as a fan, you still feel as though we can snag the win.
So, the scale is weighing in on our side.
Twin Power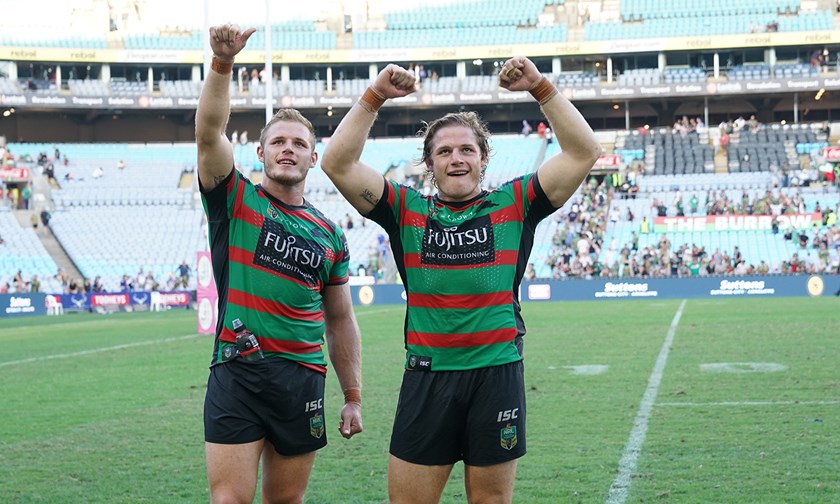 I have been so impressed with the Twins this year. Looking over highlights they are our shining stars so far.
Defensively strong, holding the ball and most importantly making metres.
Now that it is a little easier to tell them apart with George donning the locks, their games are actually looking more similar. Textbook forwards who put their bodies on the line and not giving away too many penalties.
When a Burgess makes a break, the crowd rises. The way these boys are playing is reminding me of a special year not that long ago.
Up close and personal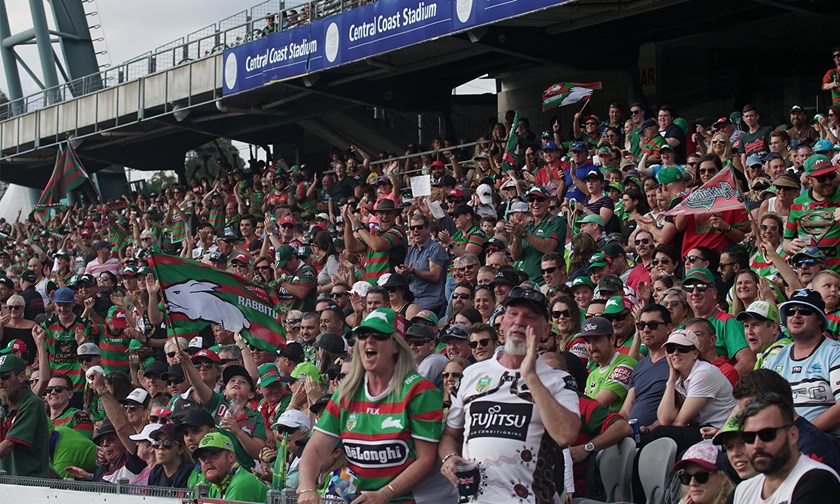 At the Central Coast game a few weeks back my family and I sat a lot closer than our usual seats at ANZ. My perspective was broadened dramatically.
Hearing the hits, the contact and the communication was pretty full on. Sitting so close to Greg Inglis' intercept try was special. Seeing the run down, hearing the heavy feet on the ground and seeing the goanna made the hairs on my neck sit up.
Champion Inglis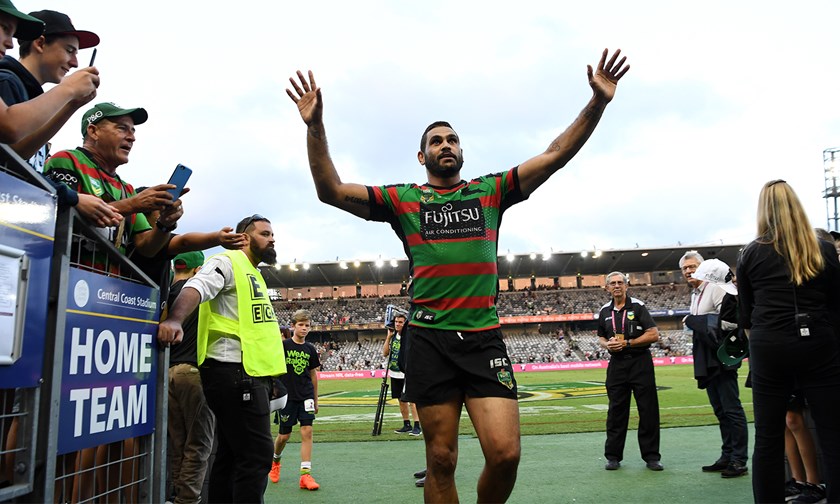 It was just a pity that Greg did not get to continue his spectacle a week later. Not that he played badly, I just wanted him to go home with a win on his 250th.
Since coming to Redfern he has brought so many people together. He is a superstar and has it all when it comes to our game. He put on our jersey and he grabbed the reins with two hands.
He was Instrumental in our premiership year and having him back after a rough last season is a massive gift. His 250th being in the Red and Green, even though we lost, brings a lot of pride.
That intercept try at Gosford will be remembered by many for a long time coming, not only because it was entertaining, not because he is a great player but because it marks the courage in his hard work in making it back to the field.
Let the battle commence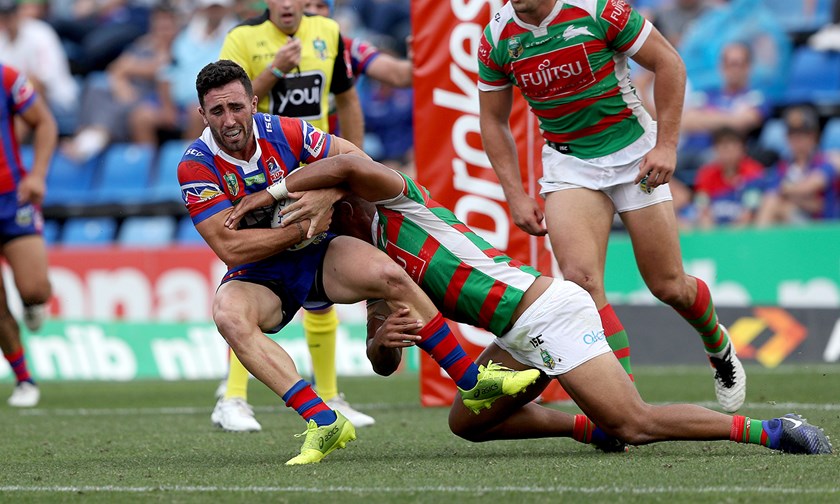 We have Newcastle this week who can beat anyone on their day this year. We need to keep tipping the scales our way.
We have brilliance in Cook, who has been breaking packs open like a hot knife through butter, Walker, who is as slippery as they come, can jag a try if you give him any chance and we have a backline racking up tries.
It is like the boys are warming up all over the park and when they all hit the same temperature the whistle will blow and we will be formidable. It is just a matter of time.
I might sound silly but looking at our team we have the right ratios, we have the confidence and we have the talent. We just have to deny the opposition.
When we do, keep a hold of your socks, because these boys are going to blow them off. We are only in round 9 and already showing great promise.
Get excited Rabbitohs because this team is going to go boom. Don't get caught up with social media's negative nellies. We are on the rise! Up the Mighty Rabbitohs.