South Sydney Rabbitohs super-supporter Jamie Lee-Dixon was extremely proud of the boy's effort last week, and can't wait for Thursday night's clash with the Sydney Roosters. 
Falling just short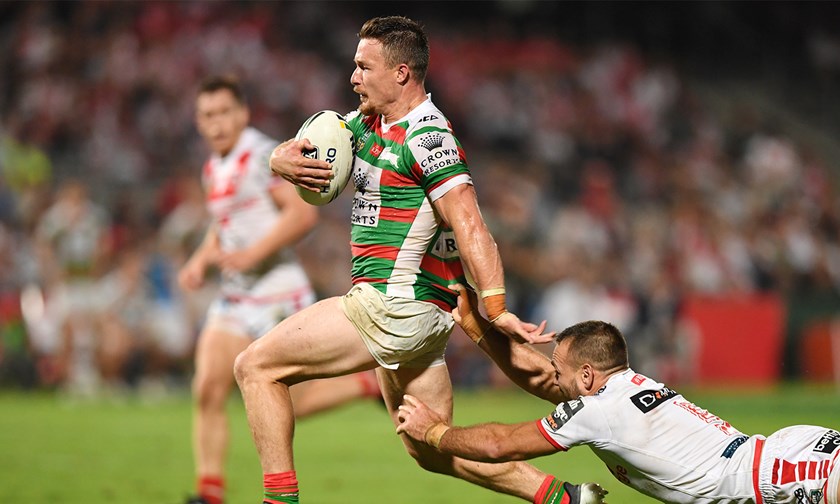 As we dive deeper into the season, this 2018 team is starting to show its worth. We didn't beat the Dragons but we had a good go at it. We can find the line but just fall short sometimes.
The dragons had to spread out wide to crack our defence and had to push hard for their field positioning. Our stats look good, with less missed tackles, more offloads and more line breaks. If Inglis had got the ball down over the line, the game would have been ours. So, I am pretty happy that we put it to them.
Forward interchange working well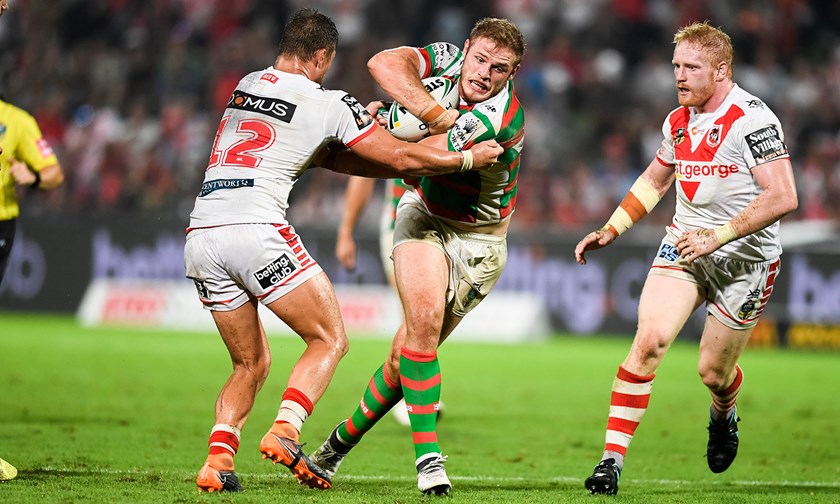 The last two seasons we have seen slight weaknesses off the bench. I am finding that so far this year our bench forwards have really stepped up.
The Solidarity that we lacked last year is not standing out this season, with Nicholls and Tatola holding their own last Friday, staying solid when the twins had a rest.
I also like having the twins start together, especially now that they have improved their handling. They seem to be using this confidence to run harder and make better metres.
Senior players stand up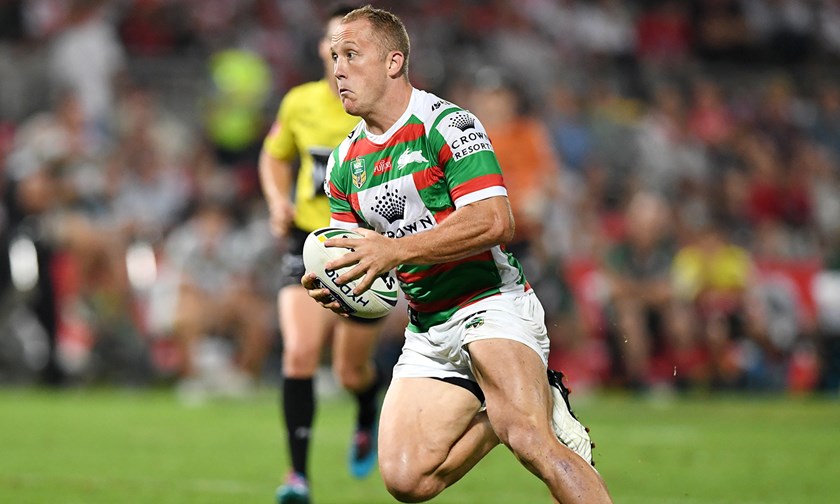 Clark used his minutes and showed true character. He is a hard worker and didn't look like a player playing his first game of the season, showing heaps of determination. 
The game picked up with a little help from Walker, who created something from nothing. He has this ability to bring us up when we are looking flat. He is the one who puts his hand up to change the tide and say 'this is not over'. It was such a pity that the ball slipped through his hands when we had a chance to take the game because his efforts were worth gloating about.
It was looking like another memorable comeback but when it fell through his fingers we started thinking about next week.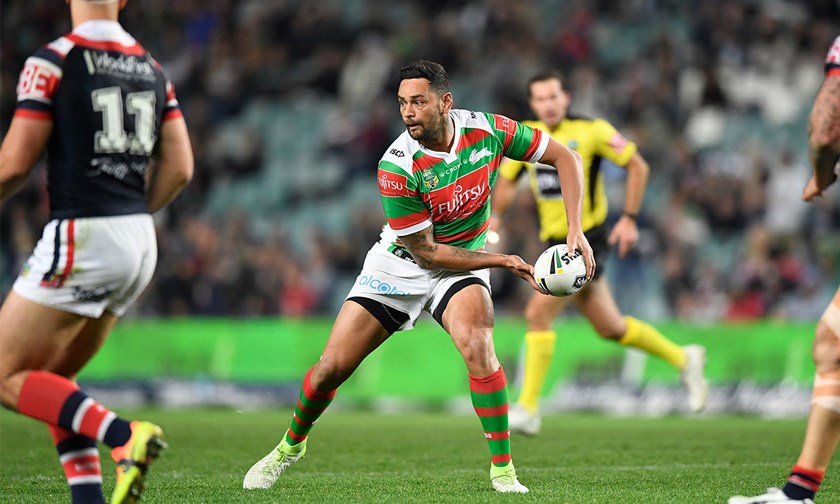 Here it is. The Roosters! They are up there, looking like they may be contenders this year, but we do not want that.
No one likes the Roosters to succeed but no one more than us. We may be missing Sam, but it is this kind of game where missing your best player means diddly squat. It is about the jersey and the pride.
These games go down to the wire a lot, and I do not expect anything different on Thursday night.
You look at the Roosters line-up and think wow, wow, wow but they have been very hot and cold.
When you have Aubusson and Waerea-Hargreaves on the bench you think, 'they must have a pretty good line up?' But are they just getting on perhaps?
Does Cronk understand the hate he will feel from us in his new shirt? I am not sure that he has had a rivalry like this before, but Reynolds does. He gets it.
Of course, it is a game to look forward to. I am visualising a battle until the end and hope the hard work we are building on will see us take this one out.
If we keep improving every week at this stage, I'll be a happy fan. We do not need to come out of the blocks too fast, it is a long race and the finals are our aim so baby steps are the key but let's take the two points this week because we still hate the Roosters!