When speaking of the legendary players of the South Sydney Rabbitohs, names like Ron Coote, Bob McCarthy, Eric Simms and John Sattler are usually ones that come to mind.
The heroes from the Grand Old Club's last golden era are well remembered, and their triumphs are celebrated still to this day. But before their time, one of the most influential Rabbitohs to have ever laced on a boot was, of course, the great Jack Rayner.
In Rayner's career as captain-coach, he led the Red and Green to five premierships in six years from 1950-1955, and went on to represent NSW and Australia in his twelfth season in the top grade.
However, one premiership his star-studded side failed to claim was the infamous 1952 Grand Final against the Western Suburbs Magpies.
The story of the 1952 decider goes like this: referee George Bishop, a known punter, apparently had a big wager on the Magpies to win the match. Souths were then penalised 15-4, were denied two fair tries, with Wests being awarded a try off a blatant knock-on. Souths lost 22-12, and the SCG crowd booed Bishop, who retired immediately afterwards. 
Rayner, after the match, declared "Put simply, we were not allowed to win".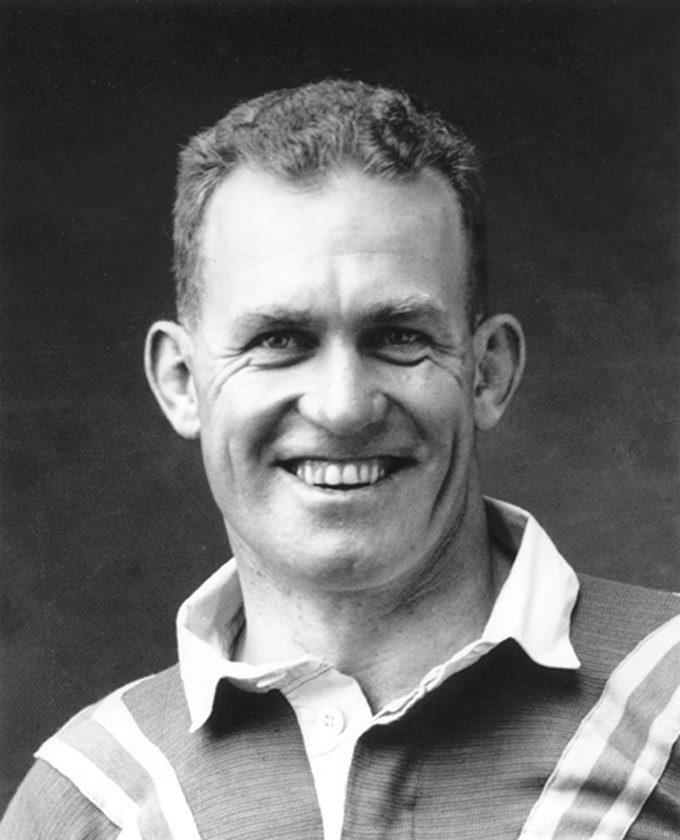 Legend has it that Bishop and Rayner actually lived in the same suburb, and although they would cross paths on many occasions, Rayner never uttered a single word to him ever again.
According to General Manager Shane Richardson, this was exactly what made Rayner the man that he was - a man of principle. 
"I had a lot to do with Jack. He was a man of principle," said Richardson.
"If he thought something was wrong, he would stand up for it. Of course being the Souths coach of the century, it doesn't surprise me that he reacted that way."
Having served in the army, worked as a policeman and captained the Cardinal and Myrtle, leadership was something that seemed to have come naturally for Rayner.
With the Club adopting 'The Rabbitohs Way', a collaboration of the values and morals that the entire organisation follows,  Richardson says Rayner is still an influence within the walls of Redfern, with many of his ideas and principles paving the way for the newest generation of Rabbitohs. 
"He spoke a lot about leadership and about the type of person it took to be a leader, how to lead by example and how your life had to be in order before questioning anybody else's leadership," he said. 
"He was certainly a leader and the way we've put together The Rabbitohs Way, a lot of our principles are the ones Jack Rayner spoke about.
"Jack was an ex-policeman who was in the force, so he stood up for what he believed was right. If he felt like someone had done the wrong thing, particularly if they had done it on purpose, he would have sorted his principles about it."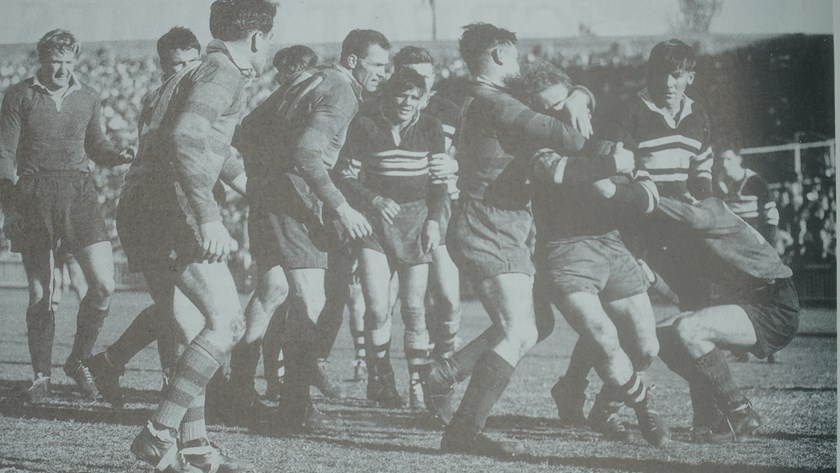 Rayner is remembered as a man of few words and as a man of great pride, something that perfectly sums up his actions after that dark day back in 1952. 
"He certainly wasn't an extrovert, he was a very private and quiet man," said Richardson. 
"He never talked about serving in the war and he never talked about his time in the police force, but he took a lot of pride in leading men and coaching players."
------------
 Match Report supplied by Michael Curin.
Minor premiers Western Suburbs won their fourth and last premiership title after beating South Sydney by 22 points to 12 in the 1952 grand final. Two players were sent off after 10 minutes of play in the second half. They were Brian Orrock (Souths front row forward) and Hec Farrell (Wests hooker). They were both cautioned later by the League judiciary.
Johnny Graves scored the first points from a penalty goal after Souths had received the first two penalties of the match for off-side. George Bain equalised the score with a penalty goal in the third minute. Then in the fifth minute of the game, Souths opened up a brilliant movement from inside their own half. It stemmed from a scrum, with Brogan, Spillane, Threlfo and Spencer all handling the ball to break clear into Wests' 25. Macreadie came in to support and Threlfo positioned him for the pass, which Macreadie grabbed and dived over the line to score. But the pass was ruled forward and it was one of many strange rulings made by the referee which annoyed the Rabbitohs fans and players.
Graves kicked another penalty goal to give Souths a 4-2 lead, after Callinan was cautioned for making a heavy tackle. Then Wests brought off an outstanding try when the ball had come across field on Souths' 25 to Lowe, who drew Graves infield and then sent a perfect pass to Fitzgerald, who scored the try in the corner. Bain missed the difficult conversion and the score was 5-4 to Wests. After a couple of near misses by Wests there was a mighty roar from supporters when Souths scored just outside Wests' 25.
The movement started with Brogan, who then passed the ball to Spillane, to Threlfo, to Spencer, and finally to Smailles, who raced at top speed skirting the touch-line and beating tackles by Callinan and Bain to score in the corner, which Graves failed to convert and give Souths a lead at the break by 7 points to 5.
For the first ten minutes of the second half the game degenerated into a larrikin brawl of indiscriminate kicking and punching. The final donnybrook saw Wests' hooker, Farrell, and Souths' front-rower, Orrock, ordered off the field after a nauseating display when the scrum went down. The amazing thing was that Wests lost their hooker at this point and they won only three scrums afterwards, yet they scored two tries from these scrum wins towards the end of the game. Overall Souths won the scrums by 34-19, yet they scored only two solitary tries and neither came from their scrummage success.
Each team scored a converted a try to make the score 12-10 in favour of the Rabbitohs. Then two controversial decisions were made by the referee. The first was when Wests five-eighth, Dev Dines, was standing clearly offside took a pass from centre Gerry Lowe in a rush that ended in Bain scoring a try, which was not converted and it gave Wests a slim 13-12 lead. In the second decision, Souths won the scrum and Threlfo ran past Ratcliff and then came towards Wests fullback. He then passed infield to a fast-moving Macreadie, who galloped on for 20 yards, only to be recalled for a 'forward pass'.
Most people at the ground thought the pass was fair and Macreadie said after the match: "I know I was two or three yards behind Threlfo and going at my top he passed me the ball." After this an inspired burst by Wests gave them a clear advantage when they scored three unconverted tries to win by 22 points to 12. Bain's kicking was terrible throughout the match in which he only kicked two goals from ten attempts.
Don Schofield, Wests' 21-year-old second-rower, was chosen by The Sunday Herald judge, Frank O'Rourke, as the best player and he received a special award of £10.
Souths' captain-coach, Jack Rayner, would never forgive or speak to the referee, George Bishop, after this game – even though they both lived in the same suburb of Maroubra. In a TV interview years later, Rayner declared: "It seemed like we were never allowed to win" and there were also allegations cast later that Bishop had backed Wests to win.
Western Suburbs 22 (D.Schofield 2, J.Fitzgerald, G.Bain, P.McLean, D.Dines tries; Bain 2 goals)
defeated
South Sydney 12 (C.Smailles, K.Macreadie tries; J.Graves 3 goals)