In case you haven't noticed yet, Wayne Bennett isn't the only big name Bronco to have arrived at South Sydney this off-season. 
Meet Corey Allan, the kid plenty are tipping has a big future in Cardinal and Myrtle. 
After starring in the National Youth Competition and the Intrust Super Cup in Queensland, the 20-year-old is ready to make the step up to first-grade. 
If you needed any more proof his potential, earlier this year he became the first player ever to represent the Prime Minister's XIII against Papua New Guinea without any NRL experience.
Not only that, but he managed to score a try while seamlessly fitting into a side that featured International and State of Origin stars. 
One who can vouch for his potential is Rabbitohs Football Manager Mark Ellison, who has been highly impressed with the 20-year-old since he joined the Club.  
"He's well above average for his age," Ellison said of his abilities.
"Corey is showing early signs that he will be pushing for an NRL spot sooner rather than later, and I'm sure he is really looking to show that during our 2019 trial matches."
But what makes the talented young fullback really stand out is his desire to adapt to a new environment and challenge himself in search for a first-grade opportunity.
Leaving everything behind in Brisbane was something that needed to happen, according to Allan, in order to improve as both a player and a person.
South Sydney seems to be just the place for him to do that. 
Corey Allan

"The Club has so much history and so many stories and I want to be a part of that."
"I just looked at the best thing for myself, and I felt I needed to get out of my comfort zone to better my footy," Allan admitted.
"I needed to get away from what I was used to. I needed to learn new things off new people and coming to Souths was the perfect opportunity for that.
"As soon I came down and looked at all the old photo hanging on the walls it grabbed my attention.
"The Club has so much history and so many stories and I want to be a part of that."
While the young recruit is still adjusting to life in Sydney, one person he will be familiar with is the man holding the clipboard, head coach Wayne Bennett, who has been involved with his development since he was a teen.
The promising fullback had high praise for Bennett, who he says has already made a strong first impression among the playing group in just a few weeks.
"I first met Wayne as a young sixteen-year-old," he said.
"He's one of the best coaches around, he's taught me a lot and pretty much everything I do has come from what I've learned from him.
"He's brought a great morale to the Club and plenty of knowledge. The spirits have been high since he's arrived and we're putting our best foot forward at the moment."
Of course, another adjustment needed for any new player in a squad revolves around the team's structures - not only buying into the Club's culture but also the style of play. 
In a matter of weeks, Corey has already identified a number of teammates who have taken him under their wing and helped guide him.
"I'm really liking working with Adam Reynolds and Cody Walker," he said.
"They're very skillful halves and they play a fast-paced style that I like to play.
"And of course there's 'GI' and Alex Johnston. They've played plenty of NRL and they've both played plenty of fullback so what two better people to learn off than them?
"I also met 'Gags' (Dane Gagai) in Australian camp and he reinforced to me that if you train hard the opportunities will come.
"Everyone has been really welcoming which has made the move easier."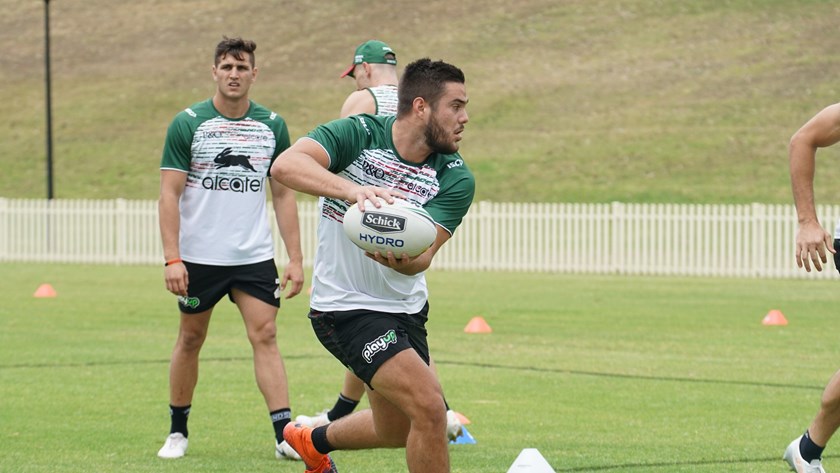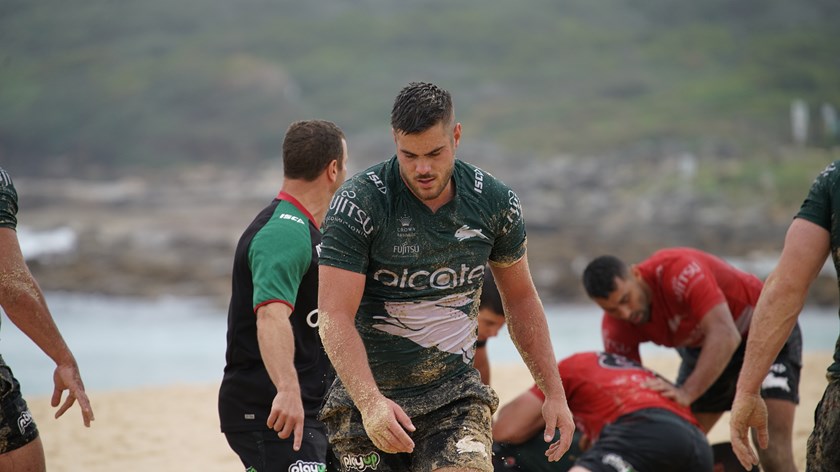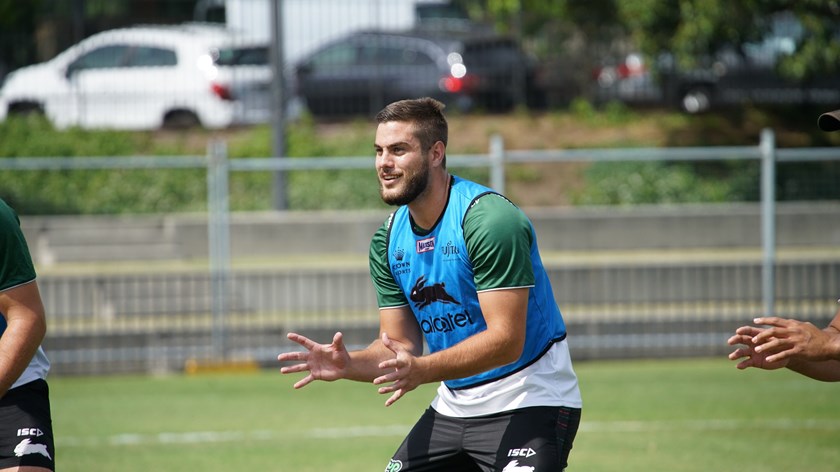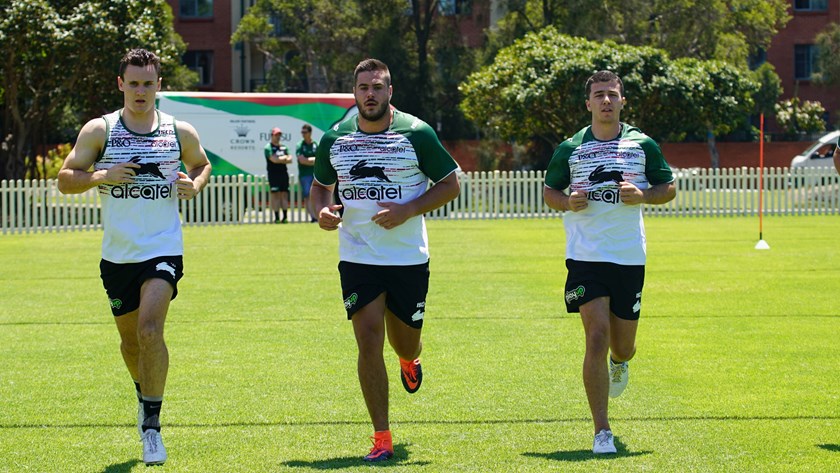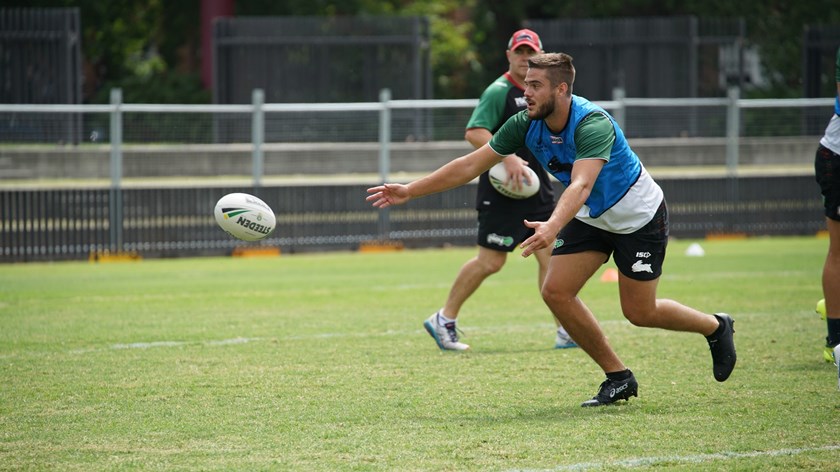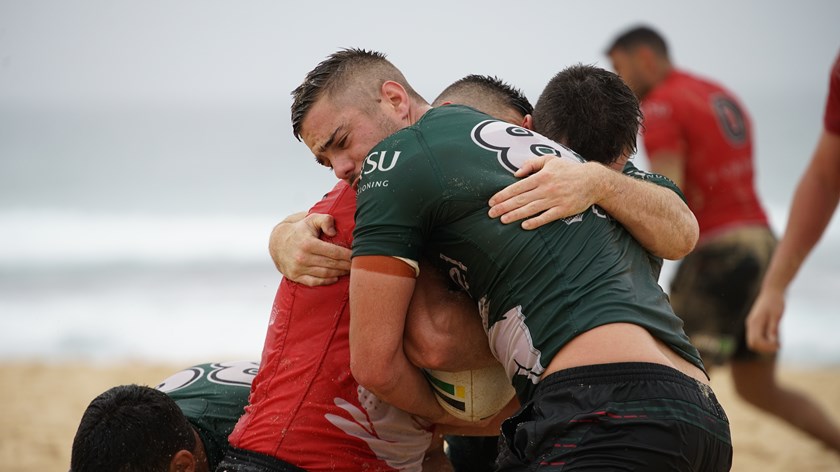 When it comes to ambitions, Corey certainly doesn't lack any confidence.
While he might be the new kid in town, the young Queenslander is adamant that there is nothing stopping him from cementing a first-grade spot, even with plenty of competition from more experienced players.
As for season 2019 goals, he's certainly shooting for the stars.
"I want to make my first-grade debut and after that, if I progress, hopefully I can hold a spot in the side," he said.
"I think if I can play a certain amount of games this year, I can cement a spot and progress from there. I don't mind where I play. I'll do whatever is required, but fullback is where I'd like to end up.
"I want to play my best footy for Souths, and a Grand Final victory is definitely on my mind."
If Corey's ambitions are anything to go by, there are bound to be plenty of Rabbitohs Members and supporters hoping for a similar result.